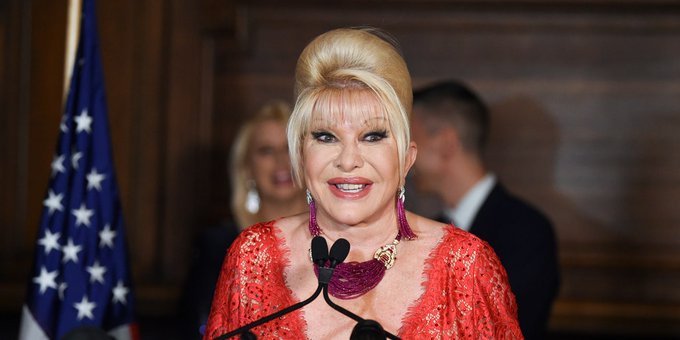 The New York City Office of Chief Medical Examiner said on Friday that Ivana Trump passed away on Thursday following a fall that left her with blunt impact injuries to the body.
The fall is thought to have been unintentional, according to the medical examiner's office spokesman.
Ivana Trump was discovered unconscious near the base of a stairway in her residence, according to a New York City Police Department spokeswoman on Thursday.
According to a source who spoke to news organizations, the New York City Fire Department responded to a report of a cardiac arrest at Trump's home on Thursday afternoon.
Someone at Trump's home reportedly phoned the police to request a health check since he hadn't seen her in some time, according to a law enforcement source. She was at the foot of the stairs when the police arrived and opened her door to discover her.
Ivana Trump, a ski racer and entrepreneur, was born in the Czech Republic in 1949 as Ivana Zelnickova.
Between 1977 to 1992, she was married to the former president, and they had three kids: Donald Jr., Ivanka, and Eric.
The Trumps rose to prominence as a power couple in the 1980s, and she oversaw one of his casinos in Atlantic City and contributed to the design of Trump Tower. Their union resulted in divorce.
Ivana Trump, though, enjoyed a cordial relationship with her ex-husband in recent years. They chatted once a week, she claimed in a book published in 2017.
Former President Donald Trump made an announcement on Thursday that Ivana passed away at her Upper East Side, Central Park-area residence.