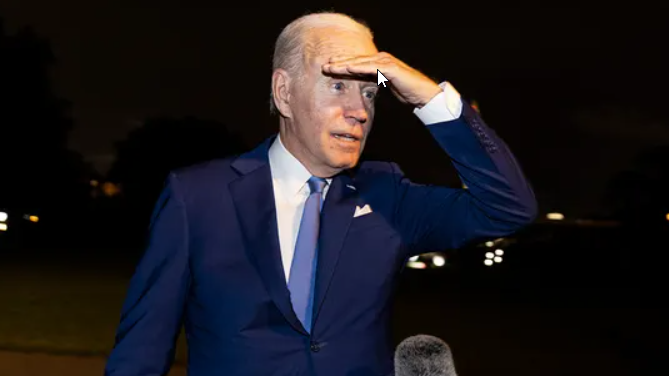 Just after midnight on Sunday, President Joe Biden arrived in Washington, DC, and declared that the Saudi foreign minister's claim that he never overheard Biden question Saudi Crown Prince Mohammed bin Salman (MBS) about the murder of Jamal Khashoggi was false.
Biden arrived outside the White House after spending three days in the Middle East and responded to a few questions from reporters, including one on a recent contentious statement made by Saudi Arabia's foreign minister.
🚨🚨POTUS shuts down Saudi minister for casting doubt on Biden's account of convo with MBS – Biden says minister not telling truth

Biden said he told MBS in meeting w/ ministers he believed MBS was responsible for Khashoggi murder. Minister claimed he "didn't hear" Biden say it https://t.co/eG6U1FqjXj

— Jacqui Heinrich (@JacquiHeinrich) July 17, 2022
"The Saudi Foreign Minister said he didn't hear you accuse the Crown Prince of Khashoggi's murder. Is he telling the truth?" a reporter questioned.
Biden quickly said no, then dismissed a further question on the fist-bump incident from another reporter and advised them to focus on more important topics.
POTUS told reporters that he had informed MBS that he thought the Saudi ruler was to blame for the death of Jamal Khashoggi while in Saudi Arabia.
🚨NEW: After POTUS departed Saudi Arabia on AF1, Saudi FM Adel al-Jubeir called my colleague @AlexHoganTV back for a 2nd interview – even though Fox interviewed him yday.

He pointedly claimed he "did not hear" Biden tell MBS he believed he was responsible for Khashoggi's murder

— Jacqui Heinrich (@JacquiHeinrich) July 16, 2022
Khashoggi was a contributor to the Washington Post who was slain by Saudi security personnel in 2018. MBS and other members of the government are thought to have participated in or given their approval for the activity.
"MBS basically said that he was not personally responsible for it. I indicated that he was, and he said he was not personally responsible for it and he took action against those who were responsible," President Joe Biden stated.
The leaders of the globe, according to Biden, continued to discuss how handling any opposition to criticism of the Saudi government in other nations was seen as a breach of human rights.
Adel al-Jubeir, the Saudi Arabian minister of state for foreign affairs, told reporters the next day as Biden was departing Saudi Arabia that the president had not brought up Khashoggi's death during the visit.