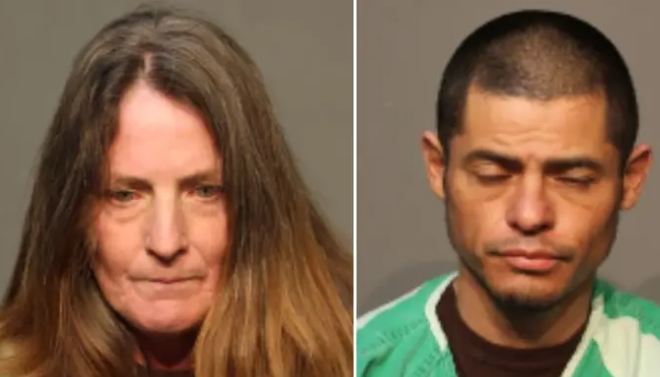 According to reports, an armed woman in Iowa resisted two people attempting to steal her son while on a Des Moines skywalk by brandishing her revolver.
On Jan. 5, two people, later identified as Michael Ernest Ross, 43, and Laurie Lynn Potter, 57, strolled in front of the Hubbell Tower Apartments door repeatedly, according to Fox affiliate KDSM in Des Moines, Iowa.
Shay Lindberg, the apartment manager, ultimately answered the door to ask Ross and Potter if there was a problem. The infant was then snatched by one of the two, but Lindberg was armed.
Iowa gun-toting mother stops duo from kidnapping her son: reports https://t.co/XNVlmymw1c

— Fox News (@FoxNews) January 16, 2023
According to Sergeant Paul Parizek of the Des Moines Police Department, this was an example of someone legally carrying a gun and doing something good with it.
"It certainly looks like the big turning point here, the pivotal piece to keeping her child safe was the fact that she was lawfully-armed with a handgun, and she produced it and told them 'let go of my kid,'" Parizek said.
Lindberg then phoned Per Mar Security Services' Will Hunter, who recognized Potter based on the details provided.
Since 2020, when the Skywalk Association hired Per Mar Security in reaction to a couple being assaulted by a bunch of youths, the skywalk has been under surveillance. According to KDSM, the company takes the names of anybody who raises problems there.
Hunter contacted the cops, gave them the names of Ross and Potter, and followed them until the cops arrived to take over the matter.
On Sunday night, Des Moines Police did not immediately respond to requests regarding the incident.
Potter and Ross were detained and charged with felony Child Stealing on Jan. 5, according to Polk County Jail records.
Potter was on probation and was charged with two counts of probation violation.