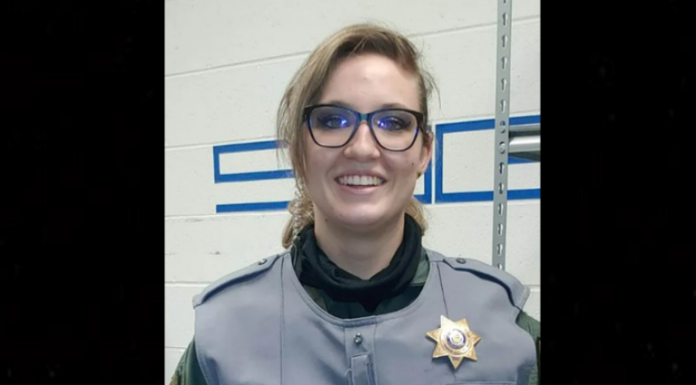 According to the Weld County Sheriff's Office, a suspect was detained in Colorado on Monday after reportedly killing a sheriff's deputy in a hit-and-run the day before.
Shortly after 10 p.m., the sheriff's office Strike Team, Colorado State Patrol, and Fort Collins police reportedly captured the suspect. Monday night. Octavio Gonzalez-Garcia, who is in his late 30s and is a non-citizen of the United States, has been named as the suspect.
The victim, deputy Alexis Hein-Nutz, 24, of the Weld County Sheriff's Office, was declared dead at the site of the collision on Sunday. She was en route to her job at the local jail.
Sheriff of Weld County Steve Reams made the assertion in a Facebook post. "Alexis was hired in November 2018 and assigned to the Weld County Jail where she served as a detentions deputy."
The crash's circumstances are being investigated by the Colorado State Patrol. The Sheriff's Office of Weld County is assisting.
When the hit-and-run occurred, the deputy was traveling to work on her personal motorcycle. After the crash, Gonzalez-Garcia, who was operating a Ford van, fled the area on foot.
When the suspect sped through an intersection stop sign and into the path of the deputy, Hein-Nutz was heading south. Her motorcycle caught fire as a result of the collision with Gonzalez-front Garcia's passenger side.
When they uncovered an obviously forged Green Card and a false Social Security Card in Gonzalez-automobile, Garcia's the police claimed they had discovered evidence that Gonzalez-Garcia was residing in the country unlawfully.
Through its nonprofit charitable organization, the Weld County Sheriff's Office Posse, the Weld County Sheriff's Office is taking donations to support Hein- Nutz's family.