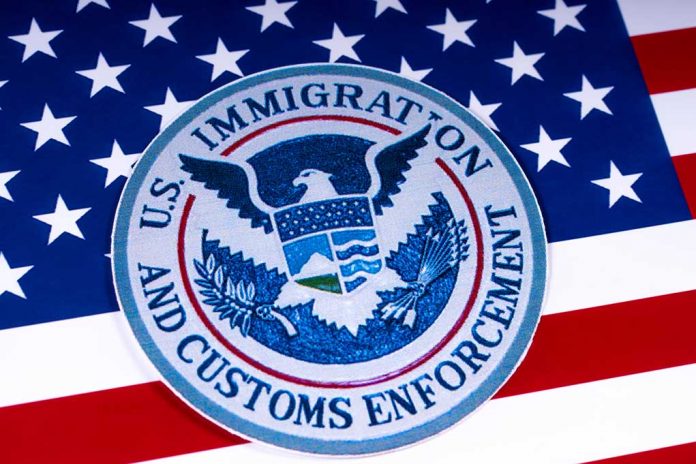 The past six months have been disastrous for border control. President Joe Biden reversed nearly all of the immigration policies of President Donald Trump, leading to a massive influx of illegal immigrants. One Border Patrol agent could not handle it.
Thomas Feeley spoke with Tucker Carlson, Fox News' Tucker Carlson, on Tuesday, August 3rd about his recent resignation from Immigration and Customs Enforcement. The former senior official claimed that the crisis at the border is so severe, illegals can be processed over the telephone after they enter the US. He described the border as "wide open" and said that the administration "is not enforcing" immigration law.
Feeley says agents will claim they are not being told to break any law but won't be told to enforce it. He believes that splitting hairs about the matter is bad for the country.
Recently Retired Senior ICE Official Thomas Feeley Joins Tucker Carlson Tonight To Speak Out On Biden Administrations' Disastrous Handling Of The Border Crisis

Thomas: "What's going on right now on the border, like you mentioned, it's wide open." pic.twitter.com/wEyg3zepPq

— The Columbia Bugle 🇺🇸 (@ColumbiaBugle) August 4, 2021
Feeley resigned saying that the Biden administration was preventing the removal process from moving forward, and "endangering the American public." He didn't want to be involved in that.
Feeley shared a story with Carlson about a man who had been caught at the border and was now in prison for 12 years. He was told by one of the border contractors to release him because he hadn't been arrested in the past decade. Feeley said that he was currently in prison and was told to release him anyway.
No wonder he resigned. How many more like him are going to leave?