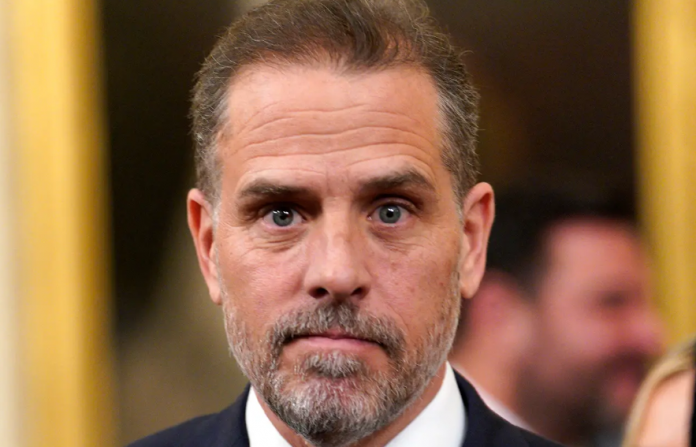 In years of conducting business abroad, Hunter Biden neglected to register as a foreign agent, an alleged violation that might ultimately put him in jail, according to experts.
Biden did not register under the federal Foreign Agents Registration Act even though he was registered as a lobbyist for domestic interests, a job that President Obama had him give up in 2008. (FARA).
In recent years, the 1938 statute has been used to shed light on foreign lobbying and advocacy in the US. It requires anyone to register with the US government if they are functioning as an agent, representative, employee, or servant at the direction, request, or control of a foreign principal. A violation of this law carries a maximum five-year jail sentence in federal prison and a $250,000 fine.
A wide definition of a foreign principle includes international businesspeople, government officials, political parties, important corporate interests, and more.
Numerous overseas business ventures that the son of the then-Vice President sought to promote were revealed by an investigation of Biden's infamously abandoned laptop during the last year. Numerous meetings between Hunter and Joe Biden were usually planned only a few days after Hunter met with foreign dignitaries, it was discovered last week.
The Justice Department is apparently conducting a continuing investigation that has reportedly reached a crucial stage into the first son's international affairs.
The investigation started out as a tax investigation in 2018, but it has since grown significantly after a series of New York Post exposés revealed how Hunter Biden's financial interests intersected with those of his father, a politician.
The information was found on a laptop that Hunter Biden left unattended in an April 2019 computer repair shop in Delaware.
Potential money laundering and foreign lobbying legislation breaches are apparently now included in the investigation. However, insiders claim that the first son could be offered a substantial plea bargain. Should they win back the majority in the 2018 midterm elections, House Republicans have threatened to launch their own probe.
Hunter Biden's travels abroad have covered a wide range of actions that would have violated FARA. His work for the Chinese energy business CEFC coincided with that corporation's efforts to build clout in the US.
According to a voicemail left on the laptop, after the New York Times published an article in 2018 regarding CEFC president Ye Jianming's attempts to romance Hunter Biden, his father contacted him and said, "I think you're clear."