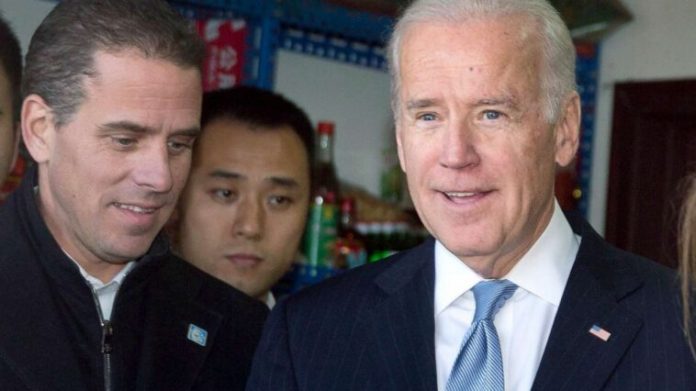 According to a recent report, House Democrats voted on Tuesday to support Hunter Biden's protection from a probe into his alleged influence-peddling operations that were exposed by data found on the laptop he left in a Delaware computer repair shop.
Rep. James Comer of Kentucky, a Republican, offered a "resolution of inquiry," and the House Oversight Committee voted unanimously along party lines to stop it. The congressman's suggestion came after several texts and emails from the now-famous laptop seem to show that Hunter Biden, along with one of President Biden's brothers, was involved in a scheme to buy political access for then-Vice President Joe Biden and that he actually knew about the matter himself.
The Kentucky legislator has expressed concern that the information from the laptop portrays the Biden family as a whole as a threat to national security. Photos, videos, emails, and text messages on the computer, which was left unattended at a computer repair shop in Wilmington, Delaware, portray the president's son as a drug-addled, venal degenerate. They also raise disturbing questions about President Joe Biden's own involvement in his son's corrupt activities.
The Democrats blocked any inquiry into the influence peddling scheme of Hunter Biden. If Republicans take the House as expected in the midterms, the Democrats now effectively took ownership of Hunter — a political proprietary claim that few would relish. https://t.co/GyhncHndlD

— Jonathan Turley (@JonathanTurley) September 21, 2022
The vote in the House occurred after Attorney General Merrick Garland was requested to name a special prosecutor in the case by 33 Republican senators. While Democrats have been able to protect the Bidens for the time being, if Republicans win the House and potentially the Senate in November, it appears very guaranteed that a congressional probe will take place.
"Even if no criminal acts are charged, the foreign dealings of the Hunter and his uncle were clearly corrupt and leveraged access to Joe Biden to acquire windfall payments from governments and their surrogates," Jonathan Turley, a law professor at George Washington University, remarked in a blog entry.
When the current president was the vice president for the Obama administration, Joe Biden's younger son Hunter traveled with his father on foreign missions. He was able to close some really profitable deals with investors who were employed by a few significant energy businesses in both China and the Ukraine.
In an interview with "60 Minutes" that aired over the weekend, President Biden said that Hunter's business operations had no bearing on the national security of our nation.
In order to prevent the laptop's contents from having an impact on the 2020 presidential election, several FBI whistleblowers have come forward to inform Republican lawmakers that the bureau's top brass have managed to halt any investigations into the device, which the agency first acquired back in 2019.