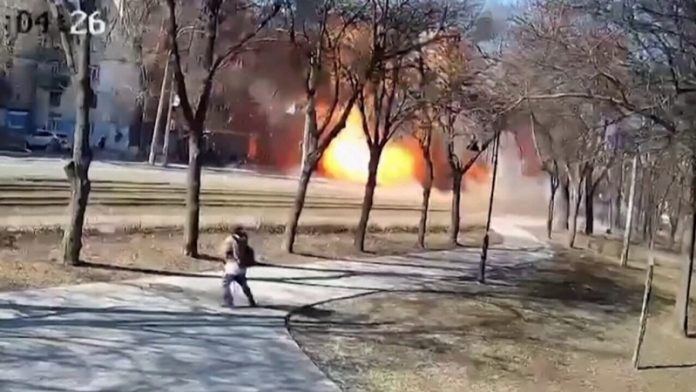 The horrifying Monday video captured a devastating missile strike on a Kyiv bus, causing it to burst into flames.
Watch The Video Here:
The Kyiv City Council released surveillance footage that showed the green stationary bus at an intersection in Kyiv around 11:45 local time.
A bystander in the foreground looks up at the sky, and moments later, the bus explodes from an apparent direct hit.
A video taken later at the same scene, Kyiv Mayor Vitaly Klotschko showed a close-up of the bus that was mangled.
Putin's dream of creating a Greater Russia is my country's nightmare. #SaveUkraine#kyiv #StopPutinsWar #Standtogether #FreeUkraine #WeAreAllUkrainians #StandWithUkraine #StopTheWar pic.twitter.com/EKw3K6BsbZ

— Klitschko (@Klitschko) March 14, 2022
Bild, a German news agency, reported that nine people were injured and two died in the strike.