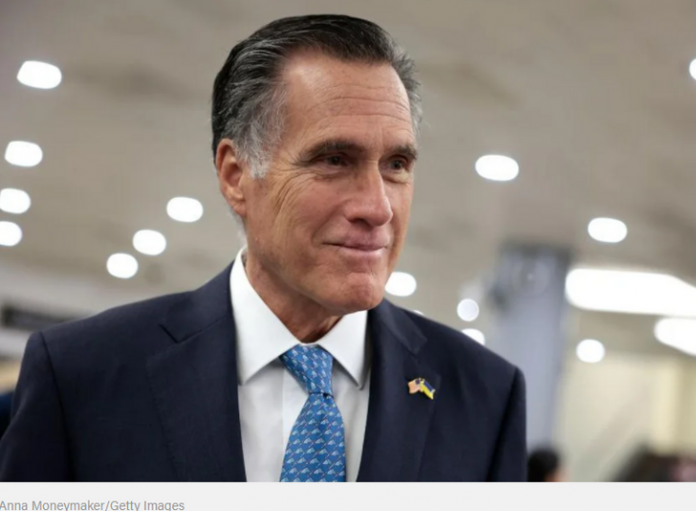 Senators from both parties have sponsored legislation to prevent President Joe Biden from eliminating student loan debt.
Senators Mitt Romney of Utah, Richard Burr of North Carolina, Tim Scott of South Carolina, Bill Cassidy of Louisiana, and Thom Tillis of North Carolina are lobbying for the bill since it looks that the Biden administration would seek to eliminate student debt.
Last month, Biden stated that he is exploring debt reduction, while he stated that a debt reduction of $50,000 was not on the table – some Democrats have suggested that Biden erase up to $50,000 in federal student loan debt per individual.
Pres. Biden on student loan forgiveness: "I am not considering $50,000 debt reduction but I am in the process of taking a hard look" at some student debt forgiveness.

He adds he'll have an answer "in the next coming weeks." pic.twitter.com/R78gMrWy8Q

— CBS News (@CBSNews) April 28, 2022
As shown in a news release, Romney stated that while the President's legal ability to forgive the debt is questionable at best, his plan would bar him from doing so.
Taxpayers who did not pursue higher education or appropriately repay their student loans should not be responsible for others who did. Not only is that clearly unjust, but it also fails to address the underlying issue. Unconditionally canceling student loan debt will simply encourage colleges and institutions to raise tuition and future borrowers to take up more riskier loans. Burr said Congress must enact the Student Loan Accountability Act to make it plain that the Administration's legally questionable and demonstrably destructive approach cannot survive.
Because Democrats now control both chambers of Congress and the White House, the bill is unlikely to pass.
Many Americans believe that student loan forgiveness is a gross injustice.
According to the proposal's press release, the bill would prohibit the Departments of Education, Justice, and Treasury from canceling or forgiving the outstanding amounts, or sections of balances, of covered loans, with exceptions for specific debt forgiveness programs that are currently in existence.