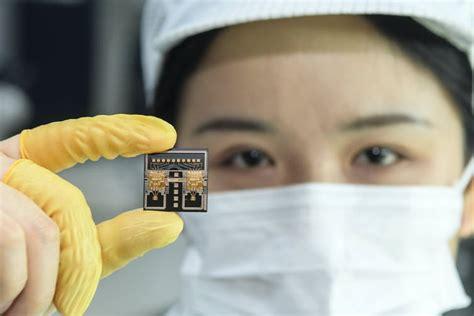 In 2021, Americans realised too late what happens when their government becomes reliant on a Communist country that deems itself their adversary yet manufactures and controls practically every business on the planet.
For decades, the Chinese Communist Party (CCP) has fought diligently and mercilessly to seize or at least control those who manufacture the items and treatments that the world so urgently desires and, at times, requires.
The worldwide computer chip deficit will intensify as China seizes control of a key manufacturing hub.
Xi'an, China, a major global semiconductor center, is experiencing a lockout because of growing COVID-19 rates, severely straining computer chip supply in the West.
Chinese officials have taken "sweeping measures with an intensity and on a scale rarely seen since Wuhan, the pandemic's original epicenter," according to CNN Business.
Samsung confirmed this on Wednesday in a statement that goes: "Due to the ongoing COVID-19 situation, we have decided to temporarily adjust operations at our manufacturing facilities in Xi'an, China. This decision was made in accordance with our commitment to protecting the health and safety of our employees and partners, which remains our top priority. We will also take all necessary measures, including leveraging our global manufacturing network, to ensure that our customers are not affected."
Because manufacturers are compelled to cut output, semiconductor scarcity is a major driver of inflation in the automobile sector. The price of used automobiles grew 31.4 percent between November 2020 and November 2021, according to Bureau of Labor Statistics statistics, while the price of new vehicles increased 11.1 percent.
Ford Motor Company and General Motors intend to make their own computer processors in response to the situation. Last month, the Wall Street Journal reported on the situation.
Elon Musk, the CEO of Tesla, said earlier this year that the present semiconductor scarcity is unlike anything he has ever seen.