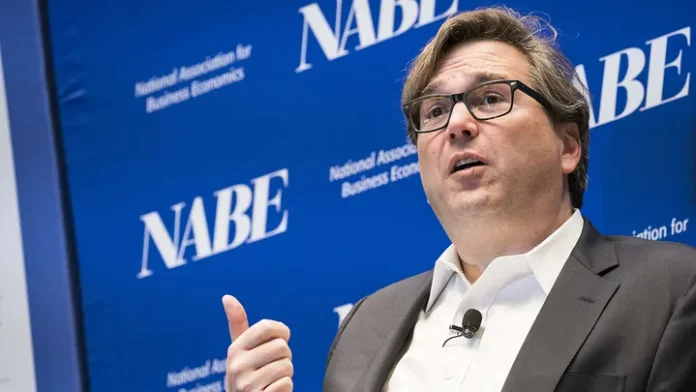 According to former President Barack Obama's top economic advisor, the risk of the US economy reverting to a stagflation situation akin to the 1970s is at its greatest in decades.
An assertive Federal Reserve, increasing interest rates, and consistently high inflation have increased the likelihood of a period of low economic growth and high consumer prices, according to Jason Furman, a Harvard University professor and former chair of the Council of Economic Advisers.
In an interview, Furman remarked, "It's a real risk .It's the biggest risk of stagflation we've had in a long time. But it's not a guarantee that the economy goes into recession. Consumers still have a lot of money. They're still spending. So there's still some hope for the U.S. economy."
Stagflation, which is characterized by both skyrocketing consumer prices and rising unemployment, is the result of sluggish economic development and excessive inflation.
As a result of the phenomena, the US economy suffered greatly in the 1970s and early 1980s. Rising unemployment, soaring oil costs, and loose monetary policy drove the consumer price index as high as 14.8% in 1980, compelling Fed officials to increase interest rates to over 20% that year.
According to official data released earlier this month, consumer prices increased by 8.6% in May, significantly faster than experts had predicted. It illustrates how intense the inflationary pressures in the economy are still since it is the fastest rate of inflation since December 1981.
The majority of American households are under tremendous financial strain as a result of the scorching inflation, which forces them to pay more for basic essentials like food, petrol, and rent. Low-income Americans bear a disproportionate amount of the cost since price changes have a significant negative impact on their already squeezed earnings.
With the S&P 500 down 20% this year, the stock market has also been hit by the background of increasing interest rates and inflation.
In order to control consumer demand and bring inflation closer to its 2 percent objective, the Federal Reserve is acting at its quickest rate in decades. For the first time since 1994, lawmakers just last week decided to boost interest rates by 75 basis points. With this change, the federal funds rate, a major benchmark, will be between 1.50 percent and 1.75 percent, the highest level since the epidemic started two years ago.