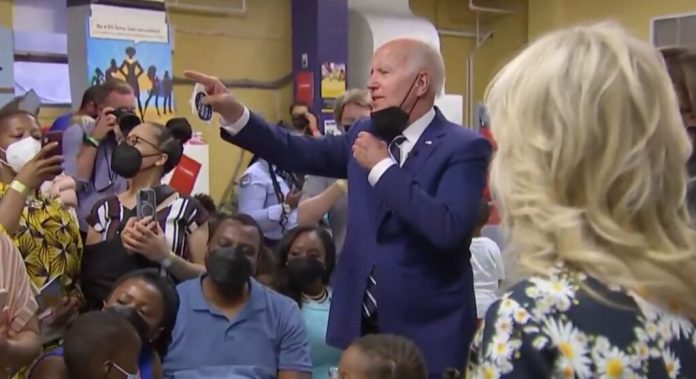 On Tuesday, Biden visited a Covid vaccination clinic and gave an official who he claimed to be in charge of the CDC a falsely high compliment.
Biden stated as he removed his mask, "See Dr. Jha, see that guy right there? He's the guy that's running the CDC for me these days."
But that would be Rochelle Walensky, the director of the CDC, who has actively promoted Covid vaccines. The White House Coronavirus Response Coordinator would be Dr. Ashish Jha.
The Covid epidemic requires greater financing, according to President Joe Biden's recent argument. He asserted that a second pandemic will occur in the process.
"Mr. President, are you confident… I know you are looking for more money from Congress for this vaccine campaign and for Covid funding going into the fall. How much of the supply of vaccines for these small children is there and how many of the nation's kids will you be able to get vaccinated before you need more money from Congress?" a reporter questioned.
"We'll get through at least this year. We do need more money. But we don't just need more money for vaccines for children, eventually, we need more money to plan for the second pandemic. There's going to be another pandemic. We have to think ahead," Biden answered.
However, it appears that once-in-a-century catastrophes like worldwide pandemics may occur every two to three years whenever the Democratic Party needs a crisis to capitalize on.