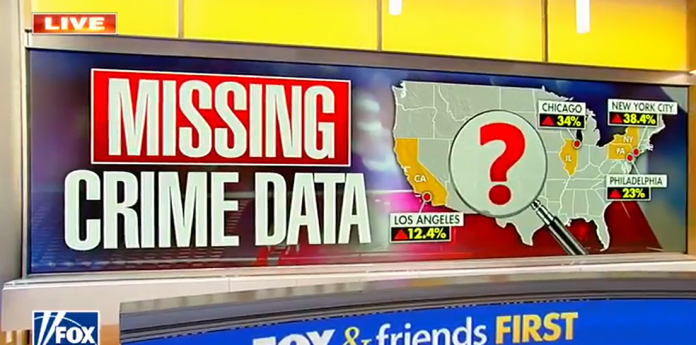 As localities throughout the country fail to disclose critical crime data from the previous year, a former FBI special agent lambasted Democrats on Thursday for politicizing law enforcement.
Jonathan T. Gilliam, a former FBI special agent and a former Navy SEAL, spoke on "Fox & Friends First" to examine the implications of a lack of reporting on monitoring violence on city streets.
"I try to stay neutral when I look at these things and say this is a reason or that is a reason without the politics," Gilliam said co-host Carley Shimkus. "But the reality is, and law enforcement is becoming more and more beholden to leftist mayors and governors, and even the president."
"So when we look at the cities where these reportings are lagging behind, we're looking at predominantly liberal cities where the majority of crime is taking place. And they have a myriad of excuses, but the reality is the politicization of law enforcement is so out of control that we can't even get real statistics." he proceeded.
The FBI is missing 40% of crime data for 2021, according to an Axios report, since law enforcement agencies have neglected to deliver volunteer information. Since 2020, this number has increased by 15%.
The problem is that if someone follows the Democrat or liberal path, they approach law enforcement and crime in the same way across the board, locally, state-wide, and nationally. Even after the most recent shooting in Texas, they have done nothing helpful.
Violent crime has increased in a number of locations throughout the country, with some areas witnessing a nearly 40% increase in 2021 over the previous year. Last year, New York City topped the list, with a 40.6 percent spike in violent crime.