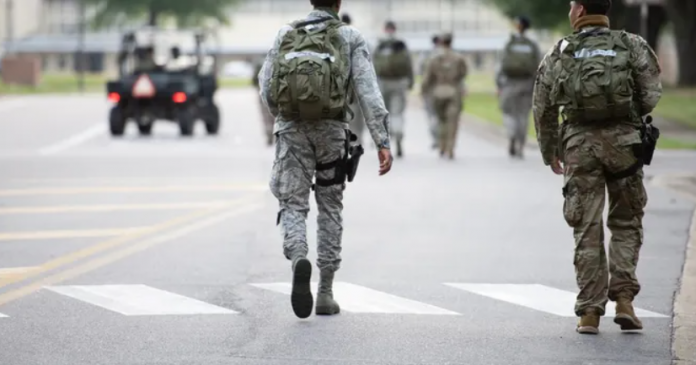 A federal court has temporarily halted the dismissal of US Air Force personnel who refuse to get the COVID-19 vaccination.
Judge Matthew McFarland of the US District Court in Cincinnati issued an injunction preventing the Air Force from releasing service members who seek religious exemptions from vaccination requirements. The current duration of the break is 14 days.
Thousands of Air Force employees worldwide are now impacted by the local litigation, which began at Wright-Patterson Air Force Base with fewer than 100 plaintiffs.
"We are pleased by the judge's decision protecting the constitutional rights of service members who have dedicated their lives to protecting our constitutional rights. We will continue to litigate this case to its conclusion and look forward to continuing this battle with the federal government," attorney Chris Wiest said in a statement.
The Pentagon asked the Supreme Court in March to prohibit the deployment of immunized active US military personnel who were objecting to receiving COVID injections for ethical reasons.
On behalf of the 2% of Air Force personnel who have not received the coronavirus vaccine, the First Liberty Institute and the legal firm Schaerr Jaffe LLP filed a second complaint against the Department of Defense and the Air Force last month.
Despite providing hundreds of administrative and medical exemptions, plaintiffs claim that the Department of Defense is violating the First Amendment rights of its military members by enforcing a vaccination requirement that significantly restricts their freedom to practice their religion.
The complaint also asserts that there is no compelling government interest and that there are other, less burdensome ways to block the spread of COVID-19 that have not been made available to military members.