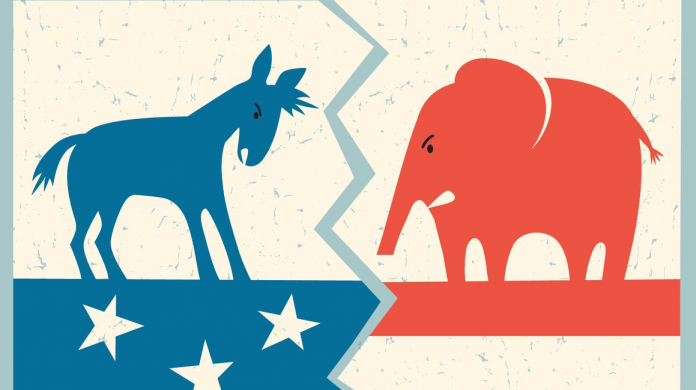 The FBI is alerting both the Democratic and Republican state parties that Chinese hackers are probing their offices for weak points they might exploit before the midterm elections.
The FBI has informed several Democratic and Republican headquarters around the nation that they may be targets of potential Chinese hacking as the election draws near, according to U.S. officials the Post spoke to.
However, according to the officials, none of the major state parties have been hacked or otherwise compromised.
"This is part of a larger move that the FBI isn't waiting for the attack to occur."
Republican National Committee (RNC) spokesman Emma Vaughn assured The Hill via email that the RNC is safe and unharmed.
"Cybersecurity remains a top priority for the entire Republican ecosystem, which is why we place a premium on ensuring our stakeholders have the necessary tools, resources, and training on best practices so that our Party remains protected and vigilant."
According to a representative of the Democratic National Committee, the DNC has been in communication with the FBI and there is no proof that any systems have been breached.
Officials from the United States have stated time and time again that they are not aware of any particular or credible threats that could compromise or disrupt the election process.
The FBI and the Cybersecurity and Infrastructure Security Agency jointly issued an advisory earlier this month stating that it is "unlikely" that any attempts to infiltrate the electoral system will result in widespread disruptions or block voting.
The agencies added that any large-scale vote-rigging operations will be discovered and stopped.
Cyberattacks were launched against Taiwan's defense ministry and presidential office during Pelosi's visit. Although the perpetrators of the intrusions are unknown, several experts have pointed the finger at Chinese activist hackers.
Refusing to comment on the situation, the FBI The Democratic National Committee has also been contacted by The Hill for comment.