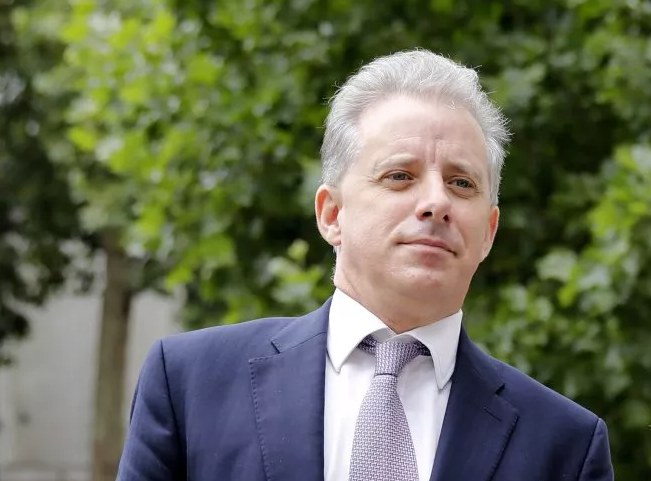 Author of the Russia hoax dossier Christopher Steele was allegedly offered $1 million by the FBI of former President Barack Obama in exchange for information about Donald Trump, but he never received the money because he could not back up his claims, according to testimony given on Tuesday by FBI supervisory analyst Brian Auten.
The FBI officer said that during his encounter with the agency, Steele resisted giving the identities of any of his sources. Furthermore, Steele failed to provide the FBI with any concrete evidence to support the assertions in his discredited dossier.
The criminal trial of Igor Danchenko, the Russian asset named as a key source for Steele's dossier, was where Auten made his findings. In relation to the investigation by special counsel John Durham, Danchenko has entered a not-guilty plea to lying to the FBI.
Christopher Steele, however, received reimbursement for his costs, making him an FBI informant.
Danchenko's activities were known to the FBI as early as July 2016, according to evidence presented in September by Special Counsel John Durham. Durham also outlined the connections between the "Crossfire Hurricane" FBI operation and the Hillary Clinton presidential campaign.
The motion claims that starting in or around July 2016 and continuing through December 2016, the FBI began receiving a number of reports from Christopher Steele, a former employee of the British government, and his company, Orbis Business Solutions, which contained negative information on then-candidate Trump regarding Trump's alleged ties to Russia.
An American law firm called Perkins Coie hired the American investigative company Fusion GPS earlier that year to look into Trump and his associates while serving as counsel to the Hillary Clinton presidential campaign. In turn, Fusion GPS hired Steele and Orbis to look into Trump's alleged links to Russia in or around June 2016. The Steele Reports were crucial in the applications that FBI agents drafted and submitted to obtain warrants under the Foreign Intelligence Surveillance Act ("FISA") against Carter Page, a citizen of the United States who had previously served as a Trump campaign aide.
The flawed Steele dossier was cited to support the "sensitive and intrusive" monitoring of Trump aide Carter Page, according to the Inspector General report on the FBI's "Crossfire Hurricane" operation from the Department of Justice, which was updated in December 2019.