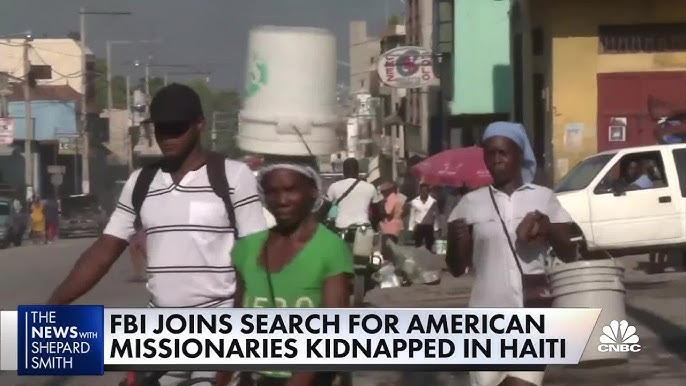 The U.S. Government has a team in Haiti to negotiate for the safe release of Americans kidnapped from Haiti. FBI officers are stationed in the Caribbean to help 17 missionaries and five children escape.
Sixteen Americans and one Canadian citizen were taken hostage by a gang as they left an orphanage on Saturday.
"Where our efforts right now are focused are with officials on the ground including from the FBI, working closely with our diplomatic team and the U.S. Embassy in Port-Au-Prince who is coordinating with local authorities, providing assistance to the families, and also working to get the U.S. Citizens involved to safety," said Jen Psaki, the White House press secretary.
Christian Aid Ministries, which is the organization that the missionaries are part of, posted a statement on its website.
"We request urgent prayer for the group of Christian Aid Ministries workers who were abducted while on a trip to visit an orphanage on Saturday, October 16. We are seeking God's direction for a resolution, and authorities are seeking ways to help."
According to the Haitian government, 400 Mawozo, the gang behind the missionaries' disappearance, demands $1 million per missionary for $17 million.
Local reports claim that gangs control approximately 50% of Haiti's capital Port-Au-Prince.