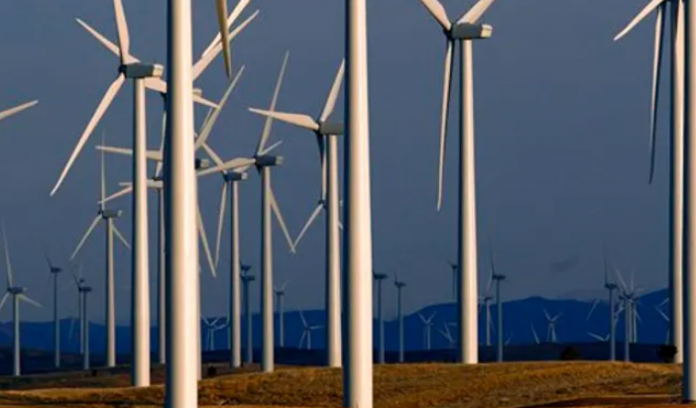 This summer, there may be power interruptions throughout the US due to efforts to switch to renewable energy sources while shutting down conventional power sources.
Power the Future's founder and executive director, Daniel Turner said, "I think the entire country is incredibly vulnerable, because the entire country is facing a huge energy shortage and I don't think there is any place that is truly safe."
Blackouts, which have plagued certain regions for years but might now endanger most of the nation, could spread throughout the nation this summer as grid operators struggle to meet the growing demand.
Turner claimed that some states are more at risk this year, particularly those where there has been political pressure to transition to so-called green energy sources.
The anticipated disruptions occur as several governments have pushed to immediately shut down energy production facilities for conventional fuels like coal and natural gas in favor of renewable energy sources, which are now unable to meet summertime demand.
The problem with renewable energy sources like wind and solar is that they depend on factors that are beyond our control, with certain regions not having enough wind or sunlight to continually generate electricity. The technology is currently pricey and underdeveloped, but batteries that might help store surplus energy generation for later use are being developed.
In order to preserve the integrity of the entire electric system as demand increases, grid managers may be forced to make difficult decisions. Turner, however, contends that switching to renewable energy is a mistake in and of itself.
Even though it has historically been less susceptible to the rolling blackouts and brownouts that normally beset the West, the Midwest is particularly at risk this summer.
Illinois regulators have issued a warning about anticipated controlled outages this summer, and one electric provider has issued a letter of caution to its customers about potential heatwaves.
Climate Nexus stated in an analysis earlier this month that "Climate change is fueling extreme heat, droughts, wildfires, and hurricanes, which are overtaxing America's outdated power grid," citing a North American Electric Reliability Corporation report that claimed that extreme temperatures, an ongoing drought, and supply chain problems could strain the power grid in large areas across the country.
According to the data, the increasing frequency of extreme weather events is a factor in both climate change and the strain it puts on the power infrastructure.