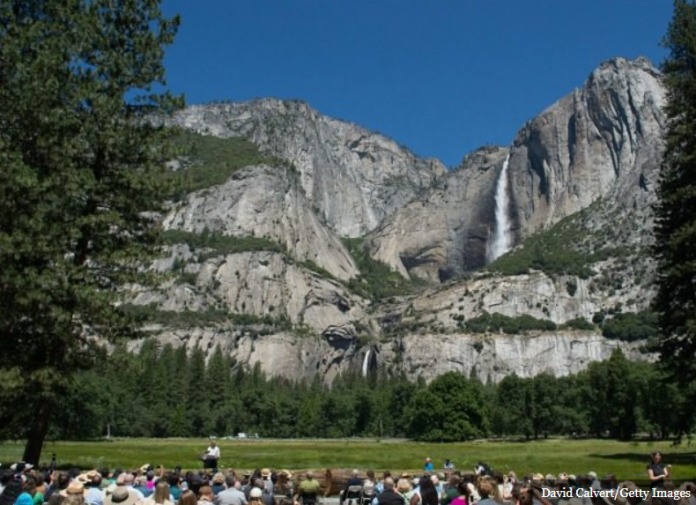 Environmentalists are attempting to stymie the United States. According to the National Park Service, removing dead and extra trees from Yosemite National Park for fire protection undermines conservation and violates federal environmental law.
On Tuesday, a US district court was set to hear the charity Earth Island Institute's request for a preliminary injunction to stop the National Park Service from removing biomass from over 2,000 acres of the park. Environmentalists claimed that the activity breaches federal environmental regulations in a complaint filed the day before.
Thousands of standing dead trees and healthy ponderosa pines, white firs, and incense cedars will be removed as part of the project to reduce the fire risk in Yosemite Valley, the Merced and Tuolumne groves of giant sequoias, habitat for rare species like Pacific fishers and great gray owls, and communities like El Portal, Foresta, and Yosemite Village.
The Earth Island Institute, however, has filed a lawsuit against Yosemite National Park, Superintendent Cicely Muldoon, the National Park Service, and the Interior Department, requesting that the project be halted until an environmental analysis and public review process are completed as required by the National Environmental Policy Act, or NEPA.
The struggle goes water as California's drought-stricken state approaches what might be a disastrous wildfire season, one of several in recent years. Logging in national forests, which historically helped remove fuel and reduce fires, has been opposed by environmentalists.
California Governor Gavin Newsom (D) committed to clean the state's forests of surplus fuel and dead trees. In April, Breitbart News reported, citing Capital Public Radio, that his government had failed to execute a single forest project.