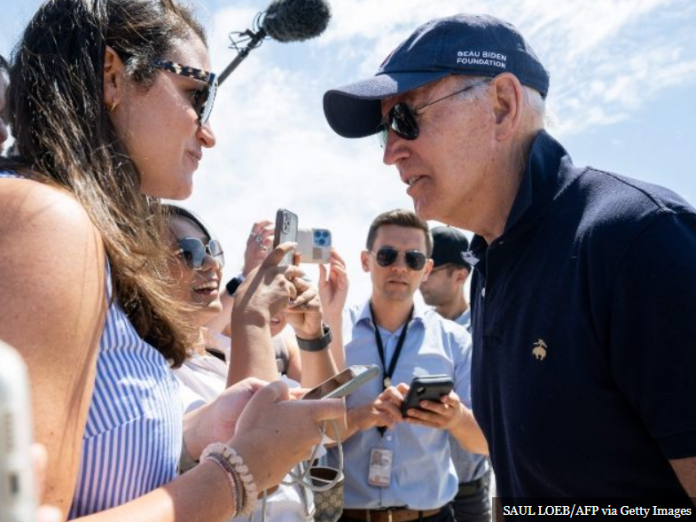 On Monday morning, while spending time with his family for the Juneteenth holiday, the president talked to reporters on the beach.
A reporter inquired about the rising number of economists who believe a recession is more likely than ever before.
"Not the majority of them aren't saying that, c'mon, don't make things up, ok?"
"Now you sound like a Republican politician."
"I'm joking, that was a joke," he added.
Biden reiterated his administration's talking lines on the subject, saying that a recession was not inevitable.
"All kidding aside, I don't think it is," he stated this morning after speaking with Larry Summers. "A recession is neither inevitable nor unavoidable."
The economy will enter a mild recession by the end of the year, according to Nomura Holdings Inc economists, as the Federal Reserve raises interest rates to battle record-high inflation.
President Joe Biden then shifted his focus to the need of lowering insulin costs, saying he thought he could make progress on the matter.
"I believe we will be able to get a change in Medicare that will result in a reduction in the cost of insulin," he stated.
Biden also stated that he wants to increase taxes on the affluent, alleging that Trump's tax cuts have caused inflation.
"Buying a yacht doesn't help the economy all that much," he explained.