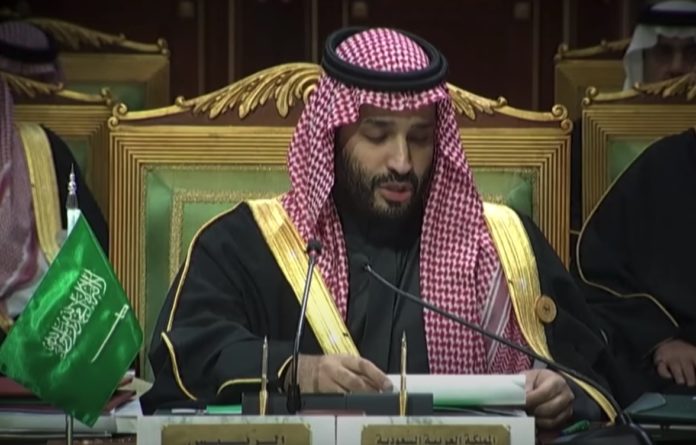 Elon Musk's possible acquisition of Twitter is causing outrage among liberals and radical Muslims alike. Both want to keep the company's massive censorship in place and are opposed to free expression. Musk, on the other hand, wishes to take the firm private and assure that the platform is free of bias.
Several left-wing Twitter workers in the United States have publicly expressed their displeasure with Musk's engagement. If Musk acquires Twitter, MSNBC's Katy Tur warned her leftist audience that it will have "huge, life-and-globe-altering implications."
Now comes Saudi Arabia, which follows strict Islamic law and prohibits freedom of expression. Prince Alawaleed bin Talal reacted angrily to Musk's $43 billion cash offer to buy Twitter. The prince's net wealth is estimated to be around $40 billion, which is insufficient to purchase the platform. Musk has a net worth of $265 billion dollars. The Saudi Prince has perpetrated heinous human rights breaches, including the murder of journalists for expressing their views.
"I don't feel Elon Musk's suggested offer ($54.20) comes close to the fundamental worth of @Twitter considering its development possibilities," the Saudi Prince added. [Kingdom Holding Firm] and I, as one of Twitter's largest and long-term owners, reject this offer." Alaweed holds a 4.45 percent investment in the company, while Kingdom Holding, the company he owns, owns 0.72 percent.
"Interesting," Musk said sarcastically. Please allow me to ask two questions. What percentage of Twitter does the Kingdom control, both directly and indirectly? What are the opinions of the Kingdom on journalistic freedom of expression? "
I don't believe that the proposed offer by @elonmusk ($54.20) comes close to the intrinsic value of @Twitter given its growth prospects.

Being one of the largest & long-term shareholders of Twitter, @Kingdom_KHC & I reject this offer.https://t.co/Jty05oJUTk pic.twitter.com/XpNHUAL6UX

— الوليد بن طلال (@Alwaleed_Talal) April 14, 2022
According to the United States, Saudi Arabia's law does not allow for freedom of expression or the press. In 2018, the State Department issued a report.
The Basic Law stipulates that the mass media and all other vehicles of expression must use civil and courteous language, contribute to national education, and foster unity. Acts that cause disturbance and discord, compromise state security or public relations, or harm human dignity and rights are outlawed by the media.
Hey Elon, don't forget about this doozy https://t.co/IMahhIenBa

— Alex Barredo 📉 (@somospostpc) April 14, 2022
In 2019, the US Justice Department indicted two former Twitter workers with spying for Saudi Arabia and targeting the regime's opponents. Musk expressed interest in the tale when podcaster Alex Barredo brought it to his notice.