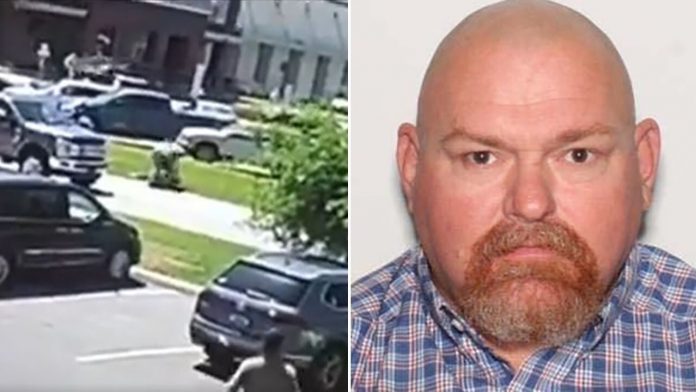 After being accused of carrying out a savage attack on a 73-year-old man, a Florida man handed himself in on Tuesday.
According to reports, surveillance video showed Walker's alleged attack on the elderly man, in which he appears to repeatedly beat the victim, following which he allegedly stole the victim's cell phone from his hands and shattered it on the ground.
Donald Ray Walker, 43, of Winter Haven, Florida, turned himself in to authorities after being suspected of getting in a verbal altercation with an unknown elderly man as the victim was leaving a grocery store and approaching a crosswalk, according to police.
According to witnesses, the elderly man objected when Walker nearly hit him with his vehicle, forcing Walker to exit the vehicle and strike him.
Surveillance video from a nearby building showed the elderly victim shrinking away from his attacker, and authorities said the victim told Walker at the time that he was going to call the cops about the violent and unjustified attack.
According to the footage, the alleged remark infuriated Walker even more, as he charged the old guy and knocked him to the ground, where he rained down no less than ten punches on the victim.
Walker was observed yanking the victim's phone from his grip and smashing it on the ground at that point.
After that, the suspect is said to have departed the scene.
At the time of writing, authorities had not released any information about the old man's condition.
Walker surrendered to the Polk County Jail on Tuesday morning, according to police, although they did not identify the charges he faces in connection with the incident.