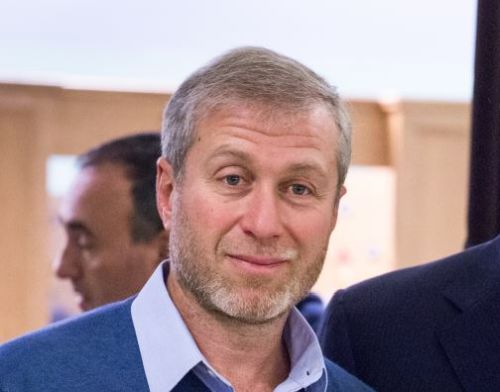 A chemical nerve toxin was used to assassinate Roman Abramovich, a Russian businessman and former close friend of Russian dictator Vladimir Putin.
According to an investigation study, this occurred while he was acting as a go-between, helping discussions for a truce in Russia's brutal conflict against Ukraine.
Following Putin's invasion of Ukraine on February 24, the US and its western allies hit the Russian leadership with crippling sanctions.
– Sanctioned due to 'clear links' to Vladimir Putin
– Brokered War peace talks
– Ukrainian President asked for him not to be sanctioned in the US due to involvement in peace talks
– Suffers suspected poisoning (per @WSJ)

Roman Abramovich, guilty by association. pic.twitter.com/aqIADUrHTK

— Simon Phillips (@siphillipssport) March 28, 2022
Roman Abramovich has been trying to mediate between Putin and the Ukrainian authorities, led by President Volodymyr Zelenskyy, mostly to safeguard his fortune from penalties.
As a result, Abramovich's assets are no longer subject to US penalties, as requested by Zelenskyy.
However, a Russian oligarch close to Putin was targeted with a chemical weapon, possibly a nerve toxin, by someone on the Russian side.
Bellingcat can confirm that three members of the delegation attending the peace talks between Ukraine and Russia on the night of 3 to 4 March 2022 experienced symptoms consistent with poisoning with chemical weapons. One of victims was Russian entrepreneur Roman Abramovich. https://t.co/DJaZ4CoL8J

— Bellingcat (@bellingcat) March 28, 2022
A spokesman for Abramovich has officially stated that the oligarch was poisoned.
On March 5, he was treated in Istanbul, Turkey. Ambramovich. Two high-ranking Ukrainian negotiators developed symptoms such as peeling skin on their hands and faces, as well as painful, red weeping eyes.
Ambramovich went blind for several hours afterward and was treated in an Istanbul Turkish hospital.
🎥 Avoid eating or drinking anything during peace talks, negotiators with Russia have been warned after the suspected poisoning of Roman Abramovichhttps://t.co/1RUDfWtZNU pic.twitter.com/iv31Cc0Bfv

— The Telegraph (@Telegraph) March 29, 2022
His spokesman said that his boss developed the symptoms after drinking water and consuming chocolate during the Russia-Ukraine discussions.
The nerve toxin attack, according to investigating journalist Christo Grozev, was most likely a warning to Abramovich and other Russian oligarchs not to defy Putin's authority.
According to Grozev, the oligarch involved in Russian-Ukrainian negotiations was probably certainly the target of the attack.
At the same time, he highlighted that the chemical attack, which was most likely launched from Moscow, was intended to scare Ambramovich rather than kill him.
This is 11-year-old Milena from Mariupol. She was shot in her face at a Russian checkpoint. On the second photo also Milena a week later. The girl is much better and wants to return to gymnastics. CNN came to hospital and made a report about her#RussianWarCrimes pic.twitter.com/twcI6fdFXw

— Oleksandra Matviichuk (@avalaina) March 28, 2022
The alleged chemical weapon strike on Abramovich is reminiscent of the Russian security agencies' chemical attack in 2018.