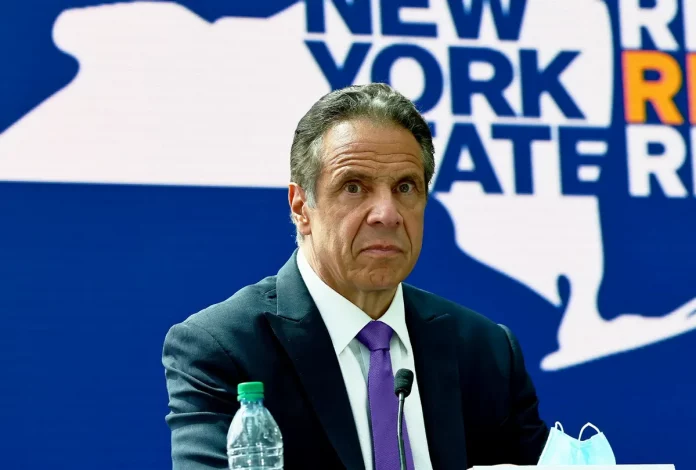 Former governor of New York Andrew Cuomo was arrested Thursday for groping Brittany Commisso, a former aide to the governor of New York. Later confusion over the criminal complaint filed in Albany City Court muddied the waters about what will happen to the political scion.
After initial reports suggested Cuomo would face arrest next week, ahead of his Nov. 17 court appearance, it was revealed that Cuomo's criminal complaint had been "prematurely", issued by the court. The Albany Times Union reported. According to media reports, neither the Albany County district attorney nor the sheriff's office had made a decision on whether to file formal charges.
A meeting was actually scheduled for Friday between both agencies to discuss whether or not to proceed with any charges. However, it is unclear if that meeting will continue.
It appears that the victim's lead investigator submitted paperwork to the court summarizing his findings. This was to be used in discussions over the following week to determine if the court and the victim wanted to press charges. However, Albany City Court issued the summons without consulting any agencies involved.
Although it is unclear what will happen next, for now, the charges will stand. Cuomo is currently facing one misdemeanor charge of criminal forcible touch, which could land him behind bars for as long as a year and force him to register to be a sex offender.
"A misdemeanor complaint was filed in Albany City Court against the former governor this afternoon," a spokesman for the court, Lucian Chalfen, told The New York Times, which was unable to get further answers from any of the agencies involved.
Cuomo capitalized on the confusion and a lawyer connected the situation to an earlier complaint that his team had filed with the local district attorney. It was about improper behavior by sheriff's deputy investigators.
"Gov. Cuomo has never assaulted anyone, and Sheriff Apple's motives here are patently improper. Sheriff Apple didn't even tell the district attorney what he was doing," his attorney, Rita Glavin, told the Times Union. "This is not professional law enforcement; this is politics."
Cuomo was accused of groping Commisso's breast last year while they were alone in the governor's residence. This is "for the purpose of degrading his sexual desires."
Commisso's lawyer confirmed that Commisso had not been consulted prior to the filing of the complaint.
"It was my client's understanding that the district attorney's office was in agreement with the sheriff's department that it was going to conduct a thorough, impartial and apolitical evaluation of the case, and only after completion of the investigation, speak to my client to allow her to make an informed decision as to whether she would proceed as a victim in the case," Brian D. Premo, a lawyer for Commisso, said. "Like the district attorney's office, she was informed about this recent filing through media."
These charges are just a few months following a report by the state Attorney General Letitia Jam that alleged Cuomo engaged in inappropriate behavior with female employees, including grooming and sexual remarks. In August, he resigned from his position.
"The criminal charges brought today against Mr. Cuomo for forcible touching further validate the findings in our report," James said immediately following the complaint becoming public.
The Albany Times Union shows the complete complaint.