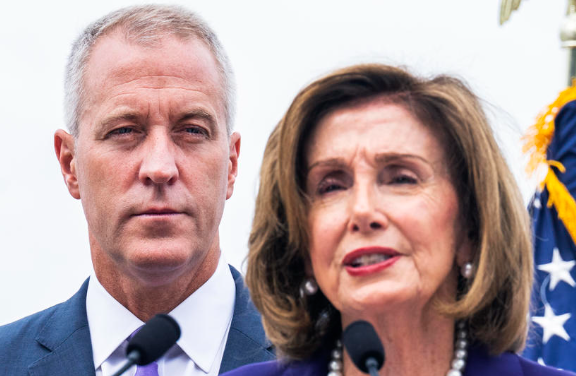 The leader of the House Democrats' campaign, Rep. Sean Patrick Maloney of New York, recently suffered a shocking defeat and gave up his run against state Assemblyman Mike Lawler.
He was in charge of assisting other House Democrats in winning, therefore this is a major blow to the Democratic Party. Control of the house appears more likely with each GOP victory, but the fight is far from finished.
Today at a news conference, Maloney informed the media that he called Lawler to congratulate him on a job well done. "I don't like to lose, but my opponent won this race and he won it fair and square. And that means something. So I'm going to step aside. Democrats stood our ground and we believe Nov. 8, 2022, will be a signature date in American political history."
🚨🚨🚨

A HUGE Congratulations to my friend Congressman-Elect @lawler4ny on his incredible victory flipping #NY17 from 🔵➡️🔴!

Mike's victory just sent SHOCKWAVES across the country as he FIRED failed DCCC Chair Sean Patrick Maloney!! #REDWAVE

— Elise Stefanik (@EliseStefanik) November 9, 2022
The district, which includes a portion of the Hudson Valley, supported President Biden in 2020 by a margin of 10 points.
Since 1992, a chair of a House campaign committee who is currently in office has never lost.
Only a few minutes had passed before Maloney contacted Lawler to concede the contest and took President Joe Biden's call after that.
Democrat Rep. Sean Patrick Maloney — the chair of the @DCCC — LOST his race.

"A sitting House campaign committee chair has NOT lost re-election since 1992." pic.twitter.com/Svq60pqEG2

— RNC Research (@RNCResearch) November 9, 2022
Maloney skipped the Rockland County Democrats' watch party, despite the fact that his campaign agenda included staying in New York's 17th Congressional District to observe the results.
Maloney came back to Washington on Tuesday afternoon after casting her ballot in New York to check the overall results.