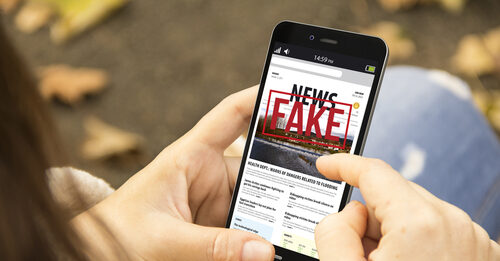 Democrats are trying to sway public opinion ahead of the midterm elections by repurposing partisan websites as liberal local news sources.
A collection of 51 websites posed as pro-Democratic news organizations, according to Axios, in order to spread the liberal narrative ahead of the midterm elections.
According to reports, all the websites promote liberal editorials and articles from The American Independent, a radical left newsgroup (TAI). TAI, a self-described leading progressive organization, solicits funds in order to support far-left media in America.
Including Pennsylvania, Nevada, Arizona, Michigan, Colorado, New Hampshire, North Carolina, Wisconsin, Georgia, and Virginia, every website focuses on swing states.
Democratic operatives disguise partisan websites as local news to influence midterms https://t.co/LDx7QFJz9T #FoxNews Local Report Inc., established in Florida in 2021, is responsible for pro-Democratic content

— Tina Field (@kastytis) October 7, 2022
Additionally, each website follows a similar format, writing brief pieces about local sports news as well as material endorsing Democrats and disparaging Republican nominees.
Additionally, each website's About Us page states that it is a part of Local Report Inc, a Florida-based for-profit company founded in 2021.
In a similar vein, six American writers can be found consistently contributing to the majority of the websites, according to their bylines.
The president of TAI, Matt Fuehrmeyer, once worked as a strategist for the Democratic Congressional Campaign Committee. He continued to serve as Harry Reid's top aide, the former liberal majority leader in the Senate.
Democrats have created 51 fake local news outlets ahead of the election to amplify partisan messages. https://t.co/4cxW2nzMQc

— David Freddoso (@freddoso) October 7, 2022
TAI receives funding from a number of pro-Democrat opposition research super PACs, including American Bridge.
Jessica McCreight, executive editor of The American Independent (TAI), claims that whenever local news networks shut down, misinformation and fake news are easily spread.
Thus, McCreight stated, TAI seeks to deliver factual news, which is essential for society's smooth operation.
One well-known strategy employed in election campaigns is to oversaturate websites with good information about a party.
Similarly, Republicans pumped right-leaning content into their media groups. One such conservative company, Metric Media, controls hundreds of websites where right-wing information is frequently posted.