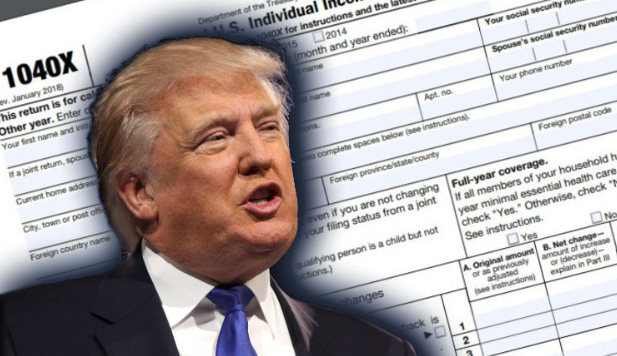 House Democrats sent the Government Accountability Office (GAO) on Thursday, requesting an investigation into the IRS's failure to properly carry out required audits of former President Trump's tax returns.
In a letter to Gene Dodaro, the head of the GAO, Rep. Jimmy Gomez (Calif.), along with 14 other Democratic members of the House Ways and Means Committee, asked for an examination into the reasons why the IRS did not finish its required audits of Trump's tax returns while he was president.
The congressmen asked the GAO to report its findings and address issues such as why the IRS did not complete the audits, why the agency did not request more funding, and how Congress could improve the presidential audit program.
"Members of Congress need further information related to the failures to conduct presidential audits during the Trump Administration to ensure that, as elected representatives, we are adequately equipped to assess and address the integrity and continued function of the presidential audit program, as well as necessary improvements to the program."
In a report on its examination into the IRS's presidential audit program that was made public in December, the Ways and Means Committee found that the IRS did not audit Trump in 2017 or 2018 and that it began its first audit of him in 2019.
The investigation also revealed that Trump's tax returns were requested by then-House Ways and Means Committee Chair Richard Neal (D-Mass.) on the same day that the IRS began an audit of him.
The IRS regulations provide that sitting presidents must undergo annual audits, although this duty is not codified in federal law and is simply mentioned in the IRS manual. The lawmakers who signed the letter also request advice from the GAO on how to guarantee that the annual presidential audits are carried out.