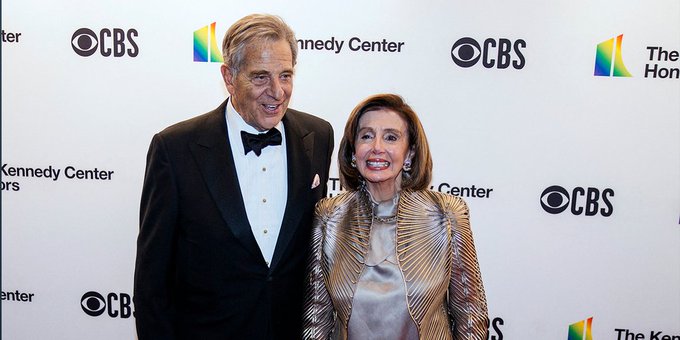 House Speaker Nancy Pelosi, a Democrat from California, is still under scrutiny for an investment her businessman husband Paul Pelosi made in semiconductor giant Nvidia before a vote in Congress on legislation relating to chip subsidies.
Tulsi Gabbard, a former Democratic presidential candidate and former representative from Hawaii, claimed that the charges being circulated mirror what she seen while she was in the house.
"What we're seeing here is the same thing that I saw when I was in Congress — is this blatant corruption being exposed in broad daylight — the system is rigged," she stated on Jesse Watters Primetime.
"We have people in positions of power to pass legislation, to enact new policies. They can see, 'OK, here are the industries or companies that will benefit from this. I'm going to go and make these investments, buy this stock or that stock, or have my husband or wife do it and then make money in the process,'" Gabbard continued.
Gabbard claimed Pelosi sponsored legislation while she was in office that would tighten the restriction on such a dynamic between legislators, family members, and the markets. She did not elaborate on speculation about Pelosi.
She stated that she believes it's critical to consider that, particularly in that setting. She also highlighted that some members of Congress are funding businesses or sectors that stand to gain from a new Cold War or other war.
"And these are the very same people who are making the policies, who have a vested interest in stoking those tensions and amping up this new Cold War, directly benefiting from it, and simultaneously undermining our actual national security for our country and the interests of the American people."
In a recent article, Watters dove deep into another Paul Pelosi incident, describing the complex circumstances surrounding the businessman's DUI arrest near Napa, California, earlier in 2022.