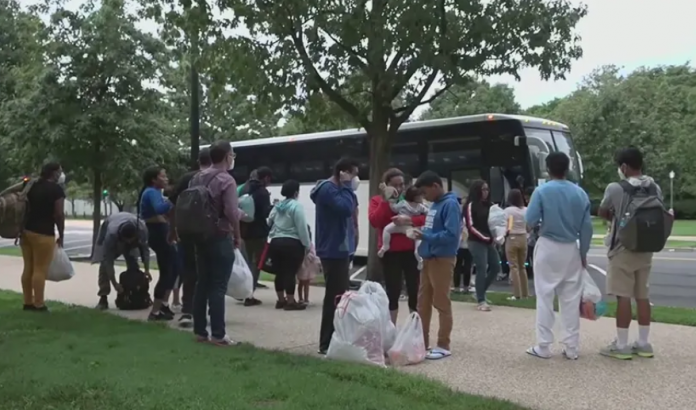 The Pentagon turned down Muriel Bowser's request to mobilize the National Guard to help with the thousands of migrants who have been pouring into the nation's capital in recent months for the second time on Monday.
Bowser initially requested assistance from the National Guard last month, but the Pentagon denied his request on August 4. On August 11, she submitted a follow-up letter asking for 150 National Guard soldiers to be sent to our nation's capital to help prevent a protracted humanitarian crisis brought on by the daily influx of migrants.
The DC National Guard is not qualified to aid migrants, according to Kelly Bulliner Holly, executive secretary of the Defense Department, and activating them would reduce their readiness.
According to Gov. Greg Abbott's office, since April, some 7,000 migrants have traveled by bus from Texas to Washington, D.C., and another 900 have arrived in New York City.
We are going to move forward with our planning to ensure that when people are coming through DC on their way to their final destination that we have a humane setting for them.

— Mayor Muriel Bowser (@MayorBowser) August 22, 2022
Bowser referred to the busing of migrants as a politically motivated prank on Monday.
In March 2021, Texas began Operation Lone Star to address the flow of migrants crossing the southern border.
Since then, 326 million fatal doses of fentanyl have been intercepted, along with nearly 300,000 migrants, according to Abbott.
The involvement of numerous non-governmental organizations and civilian groups in assisting with the entry of migrants was also mentioned by the Pentagon.
An inquiry for comment made on Monday did not receive a prompt response from Bowser's office.