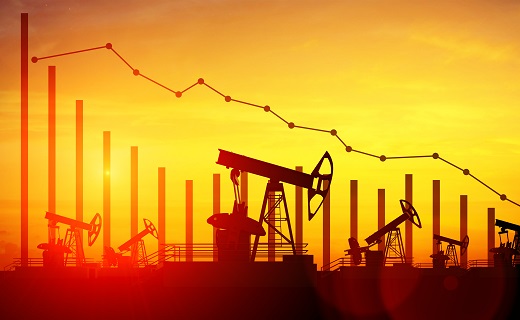 After Federal Reserve Chair Jerome Powell said that the US central bank is deeply committed to controlling inflation, the major US stock index gave up some of its early gains.
The S&P 500's energy sector had a 4.2 percent decline.
The dollar fell along with US Treasury yields on concerns that the US economy would slip into a recession after Powell testified before the US Senate Banking Committee that while higher rates are unpleasant, they are the only tool the US central bank has to control inflation.
Recently, the Federal Reserve raised interest rates by 0.75 percentage points, which is the largest increase in 28 years.
The Dow Jones Industrial Average lost 47.12 points, or 0.15 percent, to 30,483.13, the S&P 500 dropped 4.9 points, or 0.13 percent, and the Nasdaq Composite slid 16.22 points, or 0.15 percent, to 11,053.08.
The pan-European STOXX 600 index lost 0.70 percent and the global MSCI stock index dropped 0.49 percent.
Investors continue to weigh their level of anxiety on central banks' potential to cause a worldwide recession by rising interest rates.
The Bank of Japan held a meeting in April to go through potential consequences of the falling yen. The meeting's minutes indicated that the central bank was concerned about the potential effects on the nation's business climate.
Japanese yen increased by 0.27 percent.
The cost of ten-year notes in the Treasury market increased to 3.156%.
While Brent prices fell $2.91 to $111.74 per barrel, US crude prices fell $3.33 to close the day at $106.19 per barrel.
US President Joe Biden encouraged Congress to authorize a suspension of the federal fuel tax for a period of three months in order to assist combat record pump prices.
When a reporter enquired about the impending recession, Biden responded aggressively. In related news, the specifics of the contentious interview were made public.
As Americans struggle to stay afloat in the face of inflation-driven price increases, the President Biden was seen strolling along the beach when a reporter dared to inquire about the potential of a US recession.