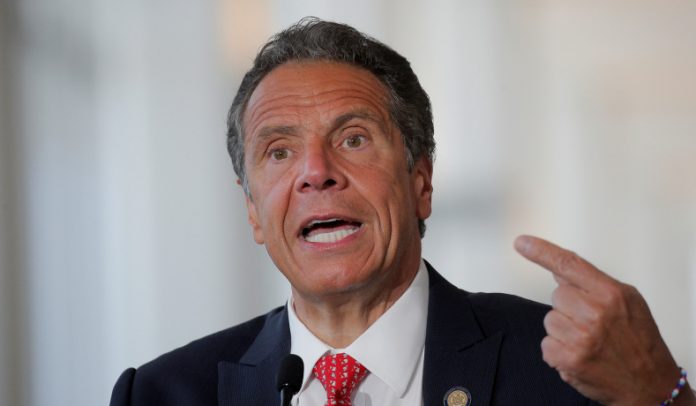 A poll of people who regularly follow politics would show that Andrew Cuomo and Gavin Newsom (CA), are the worst governors in America.
Is it a coincidence that both men are Democrats, or is it? It shouldn't.
Democrat policies kill jobs and Cuomo's handling of the pandemic literally cost thousands their lives.
It is possible for liberal voters to look past these issues and still vote lefties into office. What is the answer?
Taken From Fox News:
New York Gov. Andrew Cuomo is calling for companies to end remote work and bring staff back to the office by Labor Day in order to support local businesses, or New York City will suffer.

In a virtual meeting with the Association for a Better New York, Cuomo said that while remote work, like remote schooling, was OK in the short term, people need to return to being in person.

"Remember, we have to get people back and we have to get people back in volume. If you were to see a 15% decline of people coming back to New York City, that would have a devastating impact on the commercial market," Cuomo said.
See our statement in response to the closure of indoor dining starting Monday 👇. See our full alert here: https://t.co/kpuMV7zZrg pic.twitter.com/kC9NHIQXxa

— NYC Hospitality Alliance (@theNYCalliance) December 11, 2020
So let me get this straight..when Republicans have been saying this that means they are science deniers trying to kill people, but when @NYGovCuomo finally says this today then he is a genius who should write another book about his incredible leadership? Did I get that right? https://t.co/CztjsslC30

— Lee Zeldin (@RepLeeZeldin) January 11, 2021
Brilliant strategist… it's incredible that no one thought of this months ago! https://t.co/dig1V9qduy

— Donald Trump Jr. (@DonaldJTrumpJr) January 11, 2021