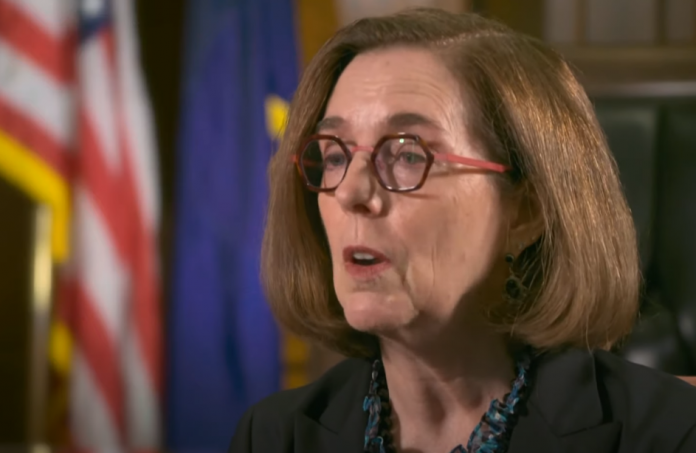 Oregon's soft-on-crime Democratic governor, Kate Brown, has been chastised for granted mercy to a man spending life in prison without the possibility of release for the cold-blooded murder of a teenager in 1994 without informing the victim's family.
Kyle Hedquist, then 17, lured Nikki Thrasher, then 19, down a secluded logging road and shot her in the back of the head because he was afraid she would inform the authorities about thefts he had committed.
In 1995, he was found guilty of murder and sentenced to life in prison without the chance of release.
Brown gave the killer mercy earlier this month, prompting a barrage of condemnation from prosecutors, law police, legislators, and Thrasher's family.
Holly Thrasher, the teen's mother, claimed she was unaware of Brown's decision.
Douglas County Sheriff John Hanlin stated in a statement that Gov. Brown's executive clemency in this situation is startling and reckless.
Republicans accused the former governor of being soft on crime since he is not running for re-election because of term limitations.
In a letter to Brown's office, Douglas County District Attorney Richard Wesenberg expressed his opposition to Hedquist's release, claiming that the killer is disinterested in having his version of events be founded on facts.
This agency is concerned that mercy for Mr. Hedquist may diminish trust in the judicial system, according to his statement. Clemency for Hedquist, in particular, will show that a life sentence without the prospect of release is not always a legitimate life sentence.
On Tuesday, the governor justified her actions, comparing them to President Joe Biden's clemency announcement on the same day, which granted pardon to 78 people for minor offenses.
Meanwhile, Thrasher's mother bemoaned the fact that Hedquist had murdered her daughter in cold blood. It was a cold-blooded assassination. It was his idea.
She further claimed that he duped her, took her to a secluded spot, executed her by shooting her in the back of the head, and discarded her corpse on the side of the road.