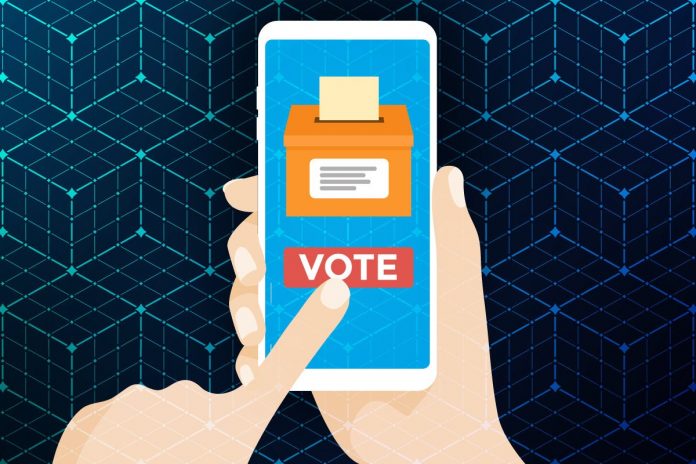 A bill submitted in the District of Columbia Council proposes allowing residents of the capital to vote in future elections using their phone or other device.
Brooke Pinto, a Democrat on the council, introduced the bill on Friday, which was co-sponsored by seven other members.
Anybody think this is a good idea in an era of extensive hacking? D.C. lawmakers propose bill to allow voting from smart phones | Just The News https://t.co/ida0kWVDqX

— John Solomon (@jsolomonReports) February 22, 2022
As per what Pinto mentioned, "We know that when voter accessibility is improved, voter turnout rates increase, which is why in 2020 we saw the highest voter participation in our history because we mailed every D.C. voter a ballot."
"Mobile voting would build on rapid advancements in cryptography in recent years that would allow voters to verify the system works correctly from end to end by verifying their own ballot, and allow the Board of Elections to protect privacy, anonymity, and integrity of digital ballots," she continued.
Eight of the thirteen members have already expressed their support for the concept.
Some experts fear that the technology required to facilitate large-scale mobile voting isn't yet available, which might further erode public confidence in elections.
🚨 #mobilevotingalert 🚨 In DC, the Mobile VOTE Act, authored by Councilmember @brookepintodc and co-introduced by 8 out of 13 councilmembers, will allow ALL DC residents the option to cast their ballot using mobile voting!

Learn more below ⤵️https://t.co/9EfTD9TX2X

— Mobile Voting (@MobileVoting) February 18, 2022
Several organizations signed a letter to District authorities in December urging them not to adopt, test, or create any sort of internet voting.
Following the problems surrounding the 2020 presidential election, the new adjustment is expected to draw additional attention to potential vote data flaws.
The new approach may work for reality television, but it isn't secure enough to be used in political elections in the United States.