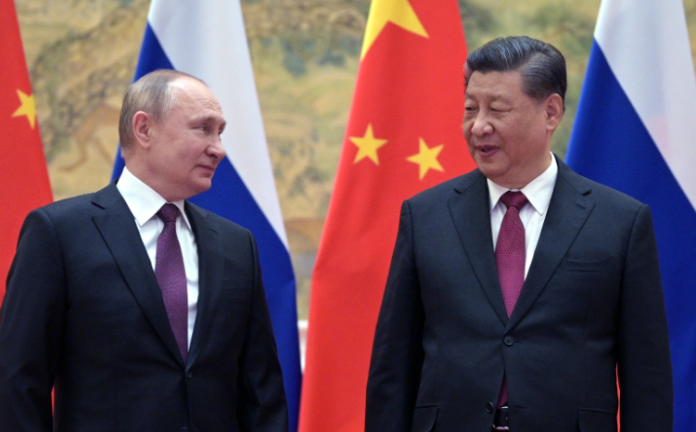 China's People's Liberation Army (PLA) will participate in military drills with Russian armed forces in Russia's far east, the Chinese ministry of defense announced on Wednesday.
The Chinese defense ministry stated, "According to the annual plan of cooperation between the armed forces of the two countries and the agreements of the parties, the PLA will soon allocate and send part of the forces to Russia to participate in the Vostok-2022 exercises."
Due of Russia's invasion of Ukraine and potential Chinese action against Taiwan, the Vostok exercises are a chance for China and Russia to work together militarily.
The drills will involve 13 Eastern Military District training facilities, including personnel from airborne forces, long-range, and military transport aviation, as well as from other militaries, according to the Russian Ministry of Defense.
Since the 1990s, China has been a consistent buyer of Russian military hardware, accounting for 25–50% of all Russian military sales abroad. Russian accusations that China has stolen intellectual property in the past have occasionally strained relations between the two nations, but despite these disagreements, the two nations have grown closer and the joint military drills have persisted.
According to Rebekah Koffler, a strategic intelligence analyst, "Although this military exercise is part of the annual bilateral Russia-China training cycle, the fact that Putin has decided to stick to the schedule even as his forces are in the middle of an active conflict in Ukraine is notable."
China and Mongolia participated in the final Vostok military drills, which were attended for the first time by nations outside the former Soviet Union. The largest contingent of warships and vehicles since the Soviet Union's era, including 36,000 vehicles, 1,000 planes, and nearly 300,000 soldiers, participated.
Between August 30 and September 5, the exercises are anticipated to occur. India, Belarus, and Tajikistan are among the additional nations taking part.