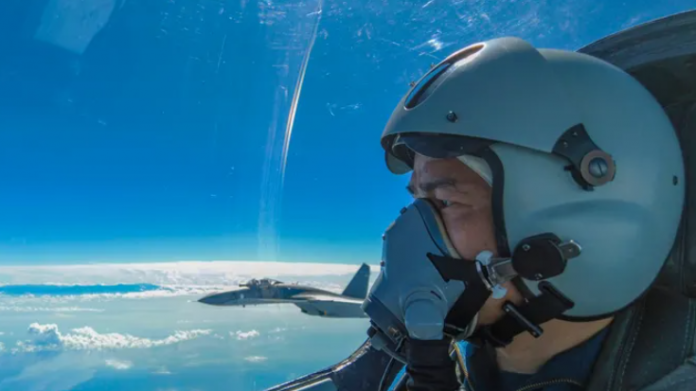 After Taiwan hosted a foreign head of state on Monday, China will intensify its military drills nearby well into this week.
Since House Speaker Nancy Pelosi's visit to Taiwan last week, China has been conducting live-fire drills all around the island. Prime Minister Ralph Gonsalves of St. Vincent and the Grenadines was received by Taiwan on Monday despite China's continuous show of force.
In a greeting ceremony, Taiwanese President Tsai Ing-wen remarked, "Prime Minister Gonsalves has expressed in recent days that the Chinese military drills would not prevent him from visiting friends in Taiwan. These statements have deeply touched us."
Gonsalves criticized China in his own words, calling it a bully. Just over a dozen nations, including St. Vincent and the Grenadines, have official diplomatic relations with Taiwan.
"As in our own hemisphere, the Western hemisphere, we do not like it and we do not support it when any powerful neighbor seeks to intimidate us or bully us. Wherever there are differences, we must settle them peacefully in a civilized manner," Gonsalves' statement said.
Days after announcing that it will conduct routine military drills on Taiwan's side of the Taiwan Strait, China has increased its drills.
The government of Chinese President Xi Jinping was incensed by Pelosi's trip to Taiwan, claiming it violated US policy of "One China."
According to the policy, although the US accepts China's claim to sovereignty over Taiwan, it does not support it. Additionally, it declares that official diplomatic connections between the U.S. and the government of the island would end.
Although the administration of President Joe Biden had recommended Pelosi not to go, the US has not expressed regret for her travel.
However, the US has warned China to avoid overreacting. This weekend's flights to Taiwan were canceled by South Korean airlines out of an abundance of caution due to China's significant military exercises.