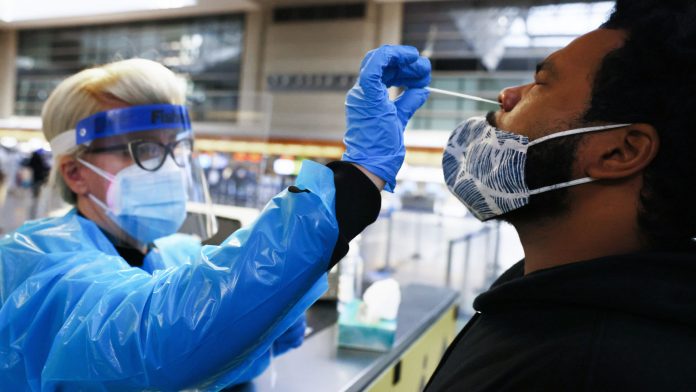 It should not surprise that the CDC seems to have decided to follow the science rather than the woke left after all the threats made by the Biden administration.
The CDC, however, has shocked the nation by following the wake left so quickly, based upon rather dubious science, according to Rochelle Walensky, CDC Director.
"In recent days, I have seen new scientific data from sequenced outbreak investigations showing that the delta variant behaves uniquely differently from past strains of the virus that cause COVID-19 …
Information on the delta variant from several states and other countries indicate that in rare occasions, some vaccinated people infected with the delta variant after vaccination may be contagious and spread the virus to others … This new science is worrisome and unfortunately warrants an update to our recommendations." [Source: Fox News]
"In recent days," huh? Given the lack of journal studies or other evidence that would validate these "science" claims, most people wouldn't hesitate to call recent developments "science" for a few days.
Even after the formal publication, science can still be disputed.
Walensky seems to have decided to arbitrarily return to mask mandates based on "data", which is derived from states that seem to have a vested interest in continuing mask mandates. (Maybe all these masks are from China, their communist rulers?)
The CDC's timing is all the more intriguing given DeSantis's recent commentary at a round table event in Florida, where DeSantis himself weighed in on the "rumblings" of new mask mandates, particularly for children.
"I think our fear is that seeing some of those rumblings, that there be an attempt from the federal level or even some of these organizations to try to push for mandatory masking of school children. And so our view is that this should absolutely not be imposed. It should not be mandated." [Source: Fox News]
Curiously, the CDC changed its guidelines very quickly after DeSantis's roundtable event.
And, since the guidance was changed so abruptly, Ms. Psaki was left even more befuddled than usual, commencing her commentary with remarks on "awkward timing."
"I know this is slightly awkward timing … Our responsibility here is to always lead with the science and always leave with the advice of health and medical experts … And we're going to continue to provide information to all of you about how to protect yourself and save your lives. [Source: Breitbart]
It's more like you lead with lies and leave special interest advice, especially if it is authoritarian.
Furthermore, Psaki is rather accurate in the "awkward timing" of the CDC's sudden guidance overhaul, which curiously arrived a grand total of 24 hours (if that) after DeSantis's round table event.
Which, coincidentally, featured a medical professional who is vastly more equipped than Psaki to comment intelligibly on anything remotely virus-related.
Curiously, the featured speaker, Dr. H Cody Meissner, who serves as the leader of the Pediatric Infectious diseases division at Tufts University School of Medicine, takes the exact opposite approach of the White House and the White House-influenced CDC.
"I strongly disagree with the recommendation that all children, 2 years and above need to wear a mask …
I think that the harm has been done to children, both physical, mental, emotional has been extraordinary. And I think we're going to be stuck with that for a generation … Really what we've done is we've sacrificed children by closing down the schools in order to protect the adults because children don't get very sick." [Source: Fox News]
Walensky, however, clearly ignored the advice of medical professionals and decided to attack the unvaccinated.
"This moment, and most importantly, the associated illness, suffering and death could have been avoided with higher vaccination coverage in this country." [Source: Fox News]
Hm. Wonder if the Democrats may demand "vaccine passports" in order to vote …