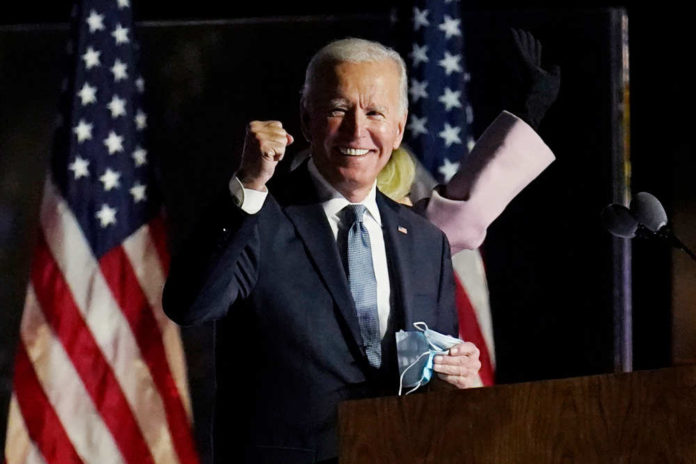 In the wake of protests in Cuba earlier this month, President Joe Biden may be considering re-establishing relations with Cuba.
According to sources in Congress, the president is looking into allowing remittances from Cuba. He is also looking at reestablishing consular services in Cuba.
The White House has established working groups to investigate these matters.
Cubans could apply for a visa to the United States through remittances. They currently have to go through an intermediary, such as Mexico's U.S. Embassy.
The remittances program would enable U.S. citizens to send money to relatives living in Cuba.
The Hill spoke to a senior official in the administration who said:
"The administration is focused on only allowing such transfers if we can guarantee that all of the money flows directly into the hands of the Cuban people instead of allowing a portion of the proceeds to be siphoned off into regime coffers."
According to the official, the remittances were only part of an overall effort to "build international pressure on the regime, designating sanctions for those responsible for violence or repression against peaceful protestors and helping Cubans access the internet."
Obama eased the process of sending money to Cuba. Obama opened an American Embassy in Cuba for the first time since 1961.
But President Donald Trump ignored them and closed many of the embassy offices in the country.
Biden instructed State Department officials review plans to add staff to the U.S. Embassy in Havana to allow civil society engagement, diplomatic, and consular services to resume.
The official said:
"The administration will form a Remittance Working Group to identify the most effective way to get remittances directly into the hands of the Cuban people." In doing so, the State Department, "will review planning to augment staffing of U.S. Embassy Havana to facilitate diplomatic, consular and civil society engagement and an appropriate security posture."
In the wake of the massive protests in Cuba recently, Biden has expressed his support for the Cuban people. He specifically said the peaceful protestors were "bravely asserting fundamental and universal rights."
Still, saying he supports protestors and integrating Obama-era policies would be a pretty large shift for Biden. Since taking office in January, the president hasn't done anything to move away from Trump's policies regarding Cuba.
In fact, Cuba was even included in the State Department's May list of countries "not cooperating fully in the United States antiterrorism effort." This determination was made for the first time under Trump in 2020.
Trump even went so far as to list Cuba on the State Sponsors of Terrorism List. Biden has not yet removed this label. This is a good indicator that Trump is still looking at progressive solutions for Cuba and Biden has not fully endorsed it.