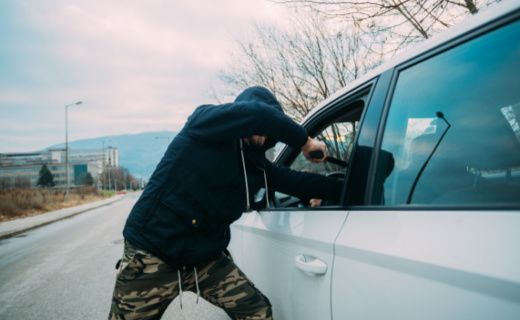 According to police, a correctional guard who was not on duty interrupted a carjacking and opened fire on the suspect in Philadelphia's Olney neighborhood. Around 11 p.m., the 59-year-old prison officer was kidnapped while driving in the 200 block of East Roosevelt Boulevard, according to police. He had just left the home of a friend.
The guy told police that after getting into his Toyota Avalon, a man wearing a surgical mask and a hoodie forced him out of the vehicle and entered it before he understood what had happened. At that point, according to the authorities, the correctional guard pulled out his revolver and shot the suspect five times before the latter ran away.
Within 20 to 25 minutes, police found the Toyota Avalon in the 4900 block of Bingham Street, which was half a mile distant. According to Inspector Scott Small, the Police Chief of Philadelphia, the car had five gunshot holes in it as well as a lot of fresh blood on the driver's seat and on the center console.
The front windshield, door, and driver's side glass were all pierced by the bullets. According to police, a male with gunshot wounds to both arms arrived at Temple University Hospital a short while later. They think he may be the perpetrator of the heist and carjacking.
The carjacking did not cause any harm to the prison officer. The inquiry is still underway.
Larry Krasner, the district attorney for Philadelphia, has come under fire for allegedly being soft on crime and failing to bring enough cases against offenders, which is said to have contributed to the city's horrifying crime epidemic.
"We are dealing with the worst spike in gun violence over the last two, now almost two-and-a-half years, that we have seen in a very very long time. I think it's awful. I mean obviously every homicide is awful, but the numbers are very upsetting. It's the kind of thing that keeps us up at night," Krasner said in an interview.
Krasner was unsure when asked if he believed 2022 will be more lethal than 2021, which had 560 homicides by the end of the year.