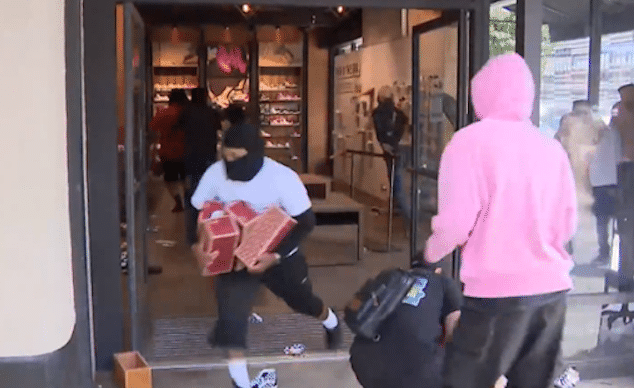 A bill aimed at creating fresh guidelines for preventing workplace violence in California has been approved by the California Senate, although it has encountered opposition from some individuals.
Senate Bill 553, the legislation under consideration, is advancing to the policy committees in the State Assembly. If enacted, the bill would introduce several provisions, including the prohibition of employer policies that mandate employees to confront active shooters or suspected shoplifters. Additionally, it would make it mandatory for all non-healthcare employers to provide active shooter training to their employees.
The introduction of this bill coincides with a rise in retail crime, which has affected the profitability of various retailers, including Target. Theft, particularly organized retail crime, has been identified as a significant factor contributing to these losses. Furthermore, there has been an increase in violence associated with theft incidents. In April, a tragic incident occurred at a Home Depot store in Pleasanton, California, where a 26-year-old security guard named Blake Mohs lost his life while attempting to intervene in an ongoing theft.
"With growing awareness of workplace violence, California needs smarter guidelines to keep workers safe in the office or on the job site. Under my SB 553, employers would be prohibited from forcing their workers to confront active shoplifters, and all retail employees would be trained on how to react to active shoplifting. The legislation has other provisions that keep people safe at work. Let's take every reasonable step to prevent another workplace assault or shooting," according to Senator Cortese, a Democrat representing San Jose.
The bill also outlined the following:
•Require employers to maintain a violent incident log of all violent incidents against employees including post-incident investigations and response;
•Include, as part of the existing Injury and Illness Prevention Program (IIPP), an assessment of staffing levels as a cause for workplace violence incidents;
•Requires employers to include an evaluation of environmental risk factors in their workplace violence prevention plan;
•Allow an employee representative to be a petitioner for a workplace violence restraining order; and
•Require employers to refer workers to wellness centers.
Various organizations, such as the California Retailers Association (CRA), have expressed their opposition to the bill.
The bill has also raised concerns among the California Chamber of Commerce.
"California's employers—both public and private—should be very concerned about SB 553 because it requires all employers to meet workplace violence standards that exceed even those applied to hospitals under present regulations."
If the measure receives approval from the California State Assembly and is signed into law by the governor, it would become effective starting from January 1, 2024.