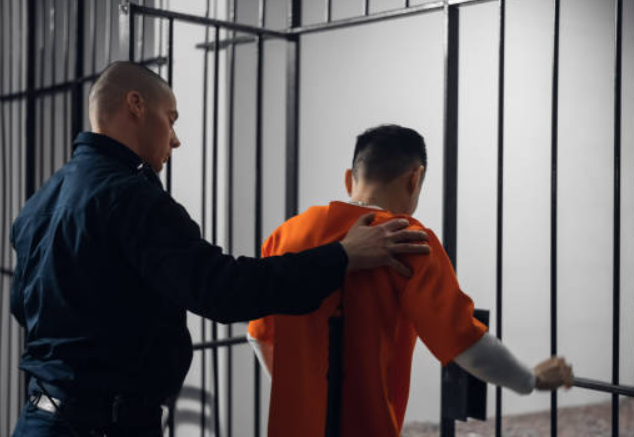 Elizabeth Holmes, aged 39, formerly held a significant position in the field of biotechnology. She gained considerable attention with her blood testing company, Theranos, which displayed great potential and achieved a valuation of $10 billion. However, it eventually became evident that her accomplishments were deceptive. Holmes was found guilty of defrauding investors and has now been sentenced to a substantial prison term, where she will remain for the upcoming years.
On May 30, Holmes arrived at a federal prison located in Bryan, Texas, to commence her sentence of more than 11 years for wire fraud and conspiracy to commit wire fraud. A representative from the Bureau of Prisons confirmed that the former entrepreneur from Silicon Valley had started serving her sentence. She left her two children, a 3-month-old named Invicta and a 1-year-old named William, under the care of their father in San Diego while she serves her time.
Approximately two weeks prior to her departure to Texas, the Ninth Circuit of Appeals denied Holmes' request to remain free during her appeal process. Ramesh "Sunny" Balwani, her former romantic partner, who was also convicted, is currently serving a 13-year prison sentence for 12 counts of conspiracy.
At the young age of 19, Holmes established Theranos, successfully raising hundreds of millions of dollars to launch her venture. She garnered investment by asserting that her company had developed innovative tests that required only a small blood sample to detect various ailments. The aspiring entrepreneur assured investors that her product would enhance accessibility and affordability of blood tests for the public. Remarkably, by the time Holmes reached the age of 31, Theranos was valued at an impressive $9 billion.
However, in 2018, after 15 years since Theranos' inception, Holmes and Balwani were indicted by a federal grand jury. It was revealed that the company had never possessed the capability to fulfill the promises it made regarding blood tests. The technology Holmes had touted as groundbreaking often produced unreliable and inaccurate results.
Prosecutors alleged that Holmes deceived investors regarding the company's future prospects and financial state. Instead of utilizing analyzers developed by Theranos for the tests, the company actually employed commercially available analyzers, contrary to what was conveyed to the investors.
As part of their sentences, Holmes and Balwani are required to pay a total of $452 million in restitution. US District Judge Edward Davila identified 14 individuals or entities as victims, including Rupert Murdoch, who had invested $125 million in Theranos, and Walgreens Boots Alliance, to whom the defendants owe $40 million.
Holmes' attorneys have claimed that she does not possess any valuable assets. In fact, she is in debt to her legal counsel, who represented her in another lawsuit. This suggests that the victims of the crimes are unlikely to receive substantial compensation from the perpetrators. Experts have estimated that Holmes will serve approximately 9.5 years of her sentence.