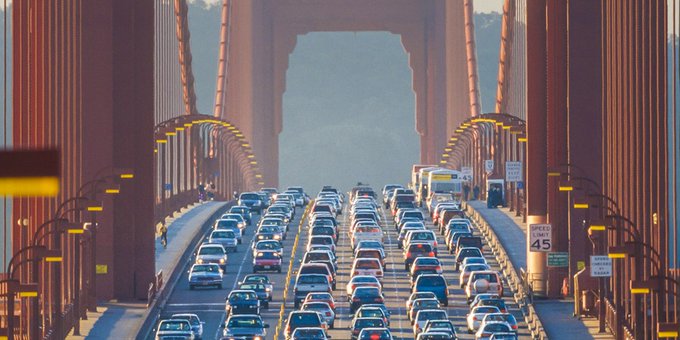 Gavin Newsom, the Democrat governor of California, is promoting his far-left credentials as he gears up to run for president. California officials have decided to phase out gas-powered automobiles in favor of electric vehicles by the year 2035 as part of their newest reality-be-damned Green New Deal initiative. Never mind that Reuters' headline from a few months ago said that California needed more power to keep the lights on.
In case you missed it, California recently made headlines for wanting to be the first state in the US to outlaw gasoline-powered vehicles. You could question if requiring expensive electric cars makes sense and whether Newsom should be lecturing the rest of the nation given that Americans are experiencing inflation and a recession.
California, the formerly "Golden State," is currently experiencing a number of issues, including a violent crime wave, the nation's highest rates of homelessness and poverty, some of the worst road conditions in the country, the supply-chain crisis, trillions of dollars in long-term debt, a water delivery crisis, the disappearance of the middle class, business flight, and a plethora of other issues.
In addition, it is experiencing a catastrophic wildfire catastrophe that is made worse by a severe electricity crisis.
The only state in the country with a wildfire season that causes outages is California. Officials in California have for years caved to environmentalists and refused to clear overgrown woods, forested areas, and brush.
When that overgrowth is close to electrical wires, terrible fires break out, and California's power companies turn off the electricity for hours or even days at a time. Even has a term for this at the Public Utility Commission of California. The term de-energization seems accurate.
This de-energization strategy was implemented in reaction to a fatal wildfire in 2018, which led the state's largest electricity provider, PG&E, to enter a guilty plea to 84 counts of involuntary manslaughter. After a fatal fire in 2021, it was once more accused of manslaughter.
The wildfire situation is far from being resolved, but that won't deter Newsom from pursuing his presidential and green energy goals.
Regulators in California have likewise predicted that the issue will worsen by 2025; as a result, they are set to slap customers with 4% to 9% yearly power bill hikes from now until 2025.