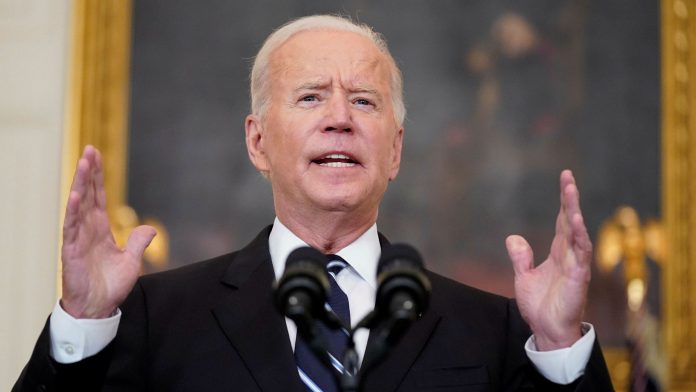 COVID-19 mandate by the Biden administration for healthcare workers in facilities that receive Medicare or Medicaid funding is causing a shortage of hospital staff across the country. Those who are not vaccinated are being forced to quit their jobs.
Some hospitals are being forced to close down due to staff shortages. One case shows that hospital rooms don't have clean linens and that the cafeteria can't serve hot food due to staff shortages.
Brownfield Regional Medical Center, Texas, may close if the federal vaccination mandate is implemented. This is because so many employees will be fired according to KCBD Lubbock.
"[P]robably 20 to 25 percent of my staff will have to go away if that's the case," said Jerry Jasper, CEO at Brownfield Regional Medical Center.
The hospital cannot afford to lose its Medicare and Medicaid money either, since it makes up 80-85% of their funding.
"It's huge in our rural community as all the other rural communities," Jasper said. "We all have high poverty levels and stuff like that, so a lot of Medicaid usage in our communities and stuff like that."
According to WWNY-TV , Lewis County General Hospital in New York has stopped delivering babies as six employees from their maternity unit resigned to prevent them getting the COVID-19 vaccination. Seven other maternity unit workers remain undecided about whether or not they will receive the vaccine.
Gerald Cayer, CEO of Lewis County Health System, stated that he hopes this temporary situation will end. He works with the state Department of Health in order to make sure the maternity unit does not close permanently.
"If we can pause the service and now focus on recruiting nurses who are vaccinated, we will be able to reengage in delivering babies here in Lewis County," he said.
Cayer stated that 27% of hospital workers have yet to receive the COVID-19 vaccine. This means that 165 hospital employees are still unvaccinated. The vaccine has been administered to the remaining 73% (464) employees.
According to Dr. Philip Falcone (chief medical officer), St. Joseph's Hospital in Syracuse is consolidating its operating rooms due to a staff shortage. Spectrum News reported. Falcone stated that elective surgeries continue, but that scheduled procedures are being reviewed each week to adjust the capacity to meet staffing requirements.
77% of St. Joseph's employees are now vaccinated as of Sept. 21.
Novant Health, a North Carolina-based healthcare system that employs 35,000 people in four states, announced Monday it had fired approximately 175 employees who refused to follow a mandated vaccine for the company.
The CEO of Scotland County Hospital Dr. in Memphis, Mo. Randy Tobler said that five of their nurses were lost during the pandemic. They have since been offered higher-paying jobs elsewhere. He tried to recruit more employees by pointing out the lack of a vaccine mandate. However, this was just two days before Biden announced the nationwide mandate. This negated any incentive.
Gundersen Health System in La Crosse, Wisc. has had about 15% of its 7,600 employees refuse to get vaccinated. According to Wisconsin Spotlight. In August, the health system stated that all employees must have their vaccines by November 1 or else they will be fired.
Indiana University Health, which has 35,800 employees and is the largest hospital system of Indiana, spokeswoman to Newsweek. She said that "125 employees (equivalent to 61 full-time workers) decided not receive the COVID-19 vaccination and left the organization."
In a Monday interview, Centers for Disease Control and Prevention Director Rochelle Waensky said that the mandate to immunize healthcare workers "absolutely creates challenges," as she acknowledged Monday on "Good Morning America."
WATCH HERE:
"It absolutely creates a challenge. What I would say is [we need] to do some work … to understand where their hesitancy is so we can get them vaccinated and get them back to work." — CDC director on the potential loss of health care workers as vaccine mandates take effect. pic.twitter.com/exVDbS6ARd

— Good Morning America (@GMA) September 27, 2021
She said, "What I would suggest is that we need to do some work to educate these healthcare workers to meet them where are at, to understand their hesitancy so they can get them vaccinated, and get them back on the job."
These are just a few examples in the United States of staff shortages. Similar staffing shortages are occurring in many other hospitals across the U.S., including those in California, Kentucky and New Jersey.