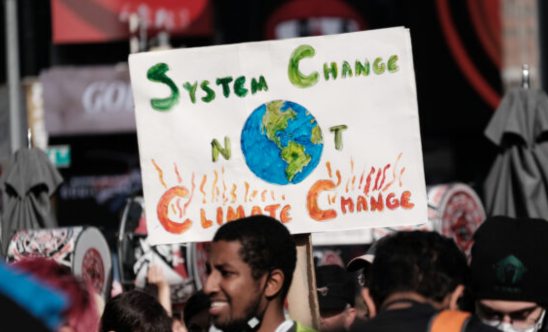 According to Steve Yates, a former deputy national security adviser at the White House from 2001 to 2005, the Biden administration's emphasis on combating climate change could be geopolitically dangerous because green policies could consolidate power in China's hands, which has monopolized the supply chain for the rare minerals needed to produce renewable energy technology.
Yates, the chair of the America First Policy Initiative and a senior fellow at the China Policy Initiative, stated, "I don't think they found a sustainable path toward the goal they see. Certainly, it has shifted a lot of power towards China. And China has not proven willing to work with them on this either."
China is the world's biggest domestic and international investor in renewable energy. According to a 2017 analysis from the World Resources Institute, China also owns the world's largest wind turbine maker and five of the six largest solar module manufacturers. One of the biggest producers of lithium-ion batteries, a crucial component of the batteries used in electric vehicles, is China's Tainqi Lithium.
Chinese investments in the renewable energy sector and its near monopoly over the supply chain of rare earth minerals, which are crucial for the production of renewable energy technologies, have not been diminished by US climate change policies. Because of its own reliance on China's supply chain for rare earth minerals, the latter has been seen as a foreign policy dilemma for the United States.
Yates argued that the Biden administration should strive quickly to catch up by utilizing the resources already at its disposal rather than enacting policies that encourage China's engagement in the market for renewable energy.
On September 21, the US Senate adopted a 2016 agreement to phase down refrigerant compounds, which are among the worst pollutants, which was its first international climate change treaty in three decades. The US Senate is still sharply divided on climate change measures.
By doing so, the US joined 136 other countries and the EU in accepting the Kigali Amendment to the Montreal Protocol, which aims to reduce the use of refrigerant compounds by 80% over the course of the following three decades.
Cullen S. Hendrix, a senior fellow at the Peterson Institute for International Economics, stated in an analysis that the agreement does not secure US solar supply chains from China, which controls 70–80 percent of the global production. The legislation is intended to jumpstart US solar manufacturing.