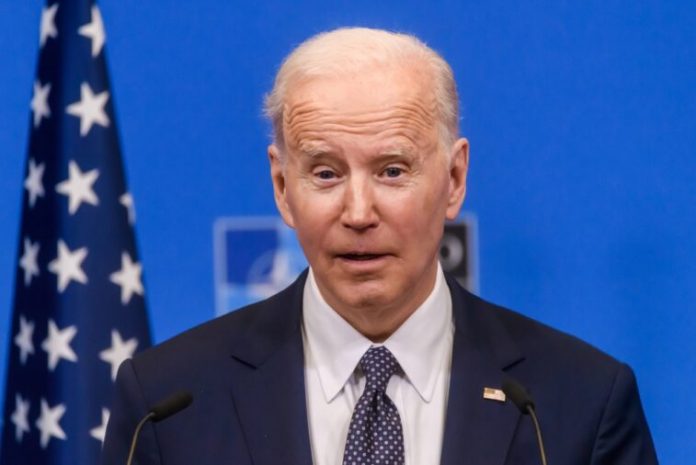 At this point, worried Americans are simply politely asking Biden to undergo a cognitive test. No test can demonstrate that Biden is not mentally stable any more than his actions already do. Biden's mental state appears to be deteriorating steadily, and at this pace, he will soon go absolutely insane.
Many of Biden's irrational behaviors and remarks may be explained by his mental condition. He goes on to explain why candidates must be thoroughly vetted and found to be qualified for office before being permitted to run. Old Joe proceeded to enact terrible policies, making it very clear that he was unfit for government.
"Jackie, where's Jackie?," Joe Biden says about Rep. Jackie Walorski who died in a car accident a few months ago. pic.twitter.com/khdiesmEsx

— Greg Price (@greg_price11) September 28, 2022
As Biden's cognitive deterioration has gotten worse, he has recently started to raise more questions. The President abruptly inquired about the late Representative Jackie Walorski on Wednesday while he was giving a speech at a White House press conference, acting as though he expected her to be in the room.
People were shocked by this and began to wonder if Biden was suddenly experiencing memory loss. On August 3rd, the republican representative tragically perished in an automobile accident. Following her passing, Biden issued a statement in which he expressed his sympathies and said that his wife and he were startled and saddened by her passing.
Rep. Ronny Jackson has repeatedly asked the President to undergo a cognitive test, which he has long refused to do, in the wake of this incident and several others. Jackson worked as a doctor for both Obama and Trump, which gives him justification to think that the President's actions indicate that his cognitive abilities are deteriorating.
As anticipated, Biden administration staff have been finding reasons for the President's frequent mistakes. This time, according to his press secretary, the president was thinking about the deceased congressman when he made that error. Jean-Pierre asserted that Biden was recognizing her outstanding efforts and identifying legislative advocates for food security.