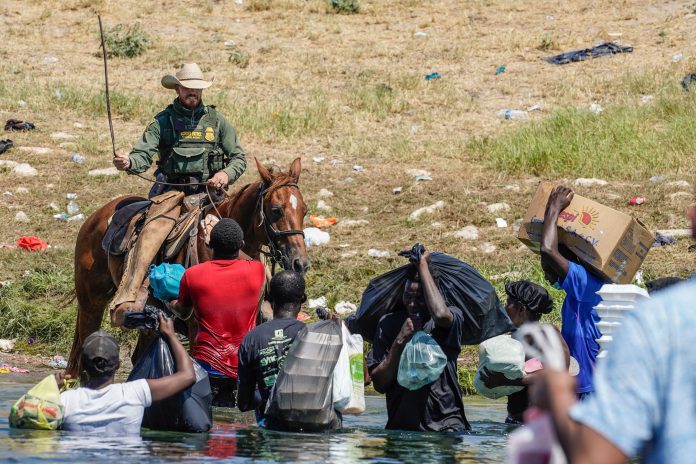 This week, the Biden administration was busy criticizing Border Patrol officers who attempted to deal with the recent influx in Texas of Haitian immigrants to Del Rio.
The White House has stated that horses will no longer be allowed to participate in the effort after allegations that mounted agents had mistreated migrants who were living under a bridge.
"We'll prioritize other methods"
Jen Psaki, White House Press Secretary, announced the changes during a Thursday news briefing.
"I can also convey to you that the [Department of Homeland Security] secretary also conveyed to civil rights leaders earlier this morning that we will no longer be using horses in Del Rio," she said, according to Breitbart. "That is a policy change that has been made in response."
One DHS official reportedly confirmed that horses would be "temporarily suspended" in the Del Rio Sector.
"We have ceased the use of the horse patrol in Del Rio temporarily," the individual stated. "We'll prioritize other methods for identifying individuals who might be in medical distress."
Recent reports of mistreatment of Haitian migrants by border agents on horseback sparked controversy.
"Take us back to slavery days"
Some sources claimed that officers "whipped" migrants but these claims were later disproven. Photos that appeared to show agents holding whips only showed them riding their horses.
However, progressive Democrats continued to investigate the misleading narrative. On Wednesday, U.S. Rep. Maxine Wassers (D-CA), claimed Border Patrol agents were trying "to take us back to slavery and worse than that."
Psaki spoke on behalf of President Joe Biden who has been mostly silent on the matter.
"I think people should take away that his actions make clear how horrible and horrific these images are, including an investigation, including a change of policy, including conveying clearly that this is not acceptable, and he's not going to stand for this in the Biden-Harris administration," the press secretary said.
It seems that neither the horses nor the riders did anything wrong. They have become the latest victims, as conservative critics call "cancel culture".