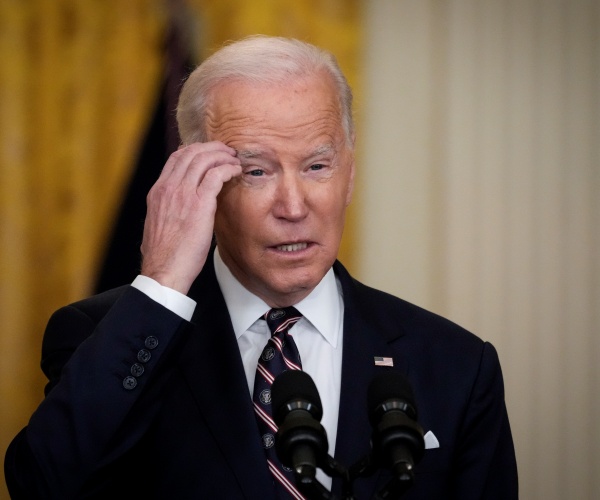 President Joe Biden's sanctions against Russia after Moscow dispatched troops into Ukraine's separatist regions were widely panned as a feeble response and were mostly ignored by the markets.
According to The Post and Courier, Sen. Lindsey Graham, R-South Carolina, lambasted the sanctions as "woefully inadequate" and warned Biden that he isn't seizing the moment at a vital juncture in history.
Graham went on to declare that he doesn't believe in cooperation as long as the Democratic administration's policy is one of appeasement, adding that in the '30s, there has been plenty of unity and it was all wrong.
But it wasn't just Republicans who urged for tougher sanctions against Russia; Sen. Bob Menendez, the New Jersey Democrat who chairs the Foreign Relations Committee, said he didn't know what we should wait for to impose tougher sanctions.
We can't have another Munich moment, Menendez said, alluding to the 1938 pact that allowed Nazi Germany to take over a portion of Czechoslovakia. He added that the West must choose between allowing additional European land to be taken over by force and standing up to Putin.
Officials from the White House defended the cautious approach, with Daleep Singh, the deputy national security advisor for international economy, telling reporters in Washington that this was the start of an invasion and the start of our response.
President Biden, according to White House Press Secretary Jen Psaki, has mobilized the globe to oppose President Putin's actions.
However, Brian O'Toole, a senior fellow at the Atlantic Council who previously worked in the United States, believes otherwise. We must wait to see if the US would apply the impact they've threatened for further aggression, and how that is defined, according to the Treasury Department's sanctions section, adding that he believes Putin may not believe the West has the guts to execute through.