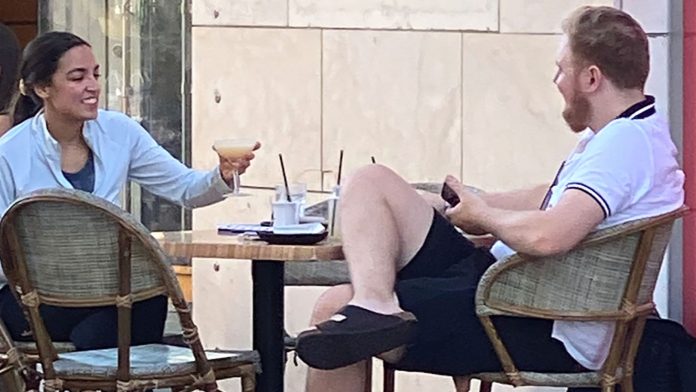 According to a statement from her office on Sunday night, Rep. Alexandria Ocasio-Cortez, D-New York, has tested positive for the coronavirus.
The congresswoman is recovering from the virus at home and is suffering symptoms according to the statemen, Ocasio-Cortez got her booster shot in the fall.
As shown in a video that emerged on social media, the congresswoman was caught without a mask in a Miami bar just before the positive coronavirus test.
EXPOSED: AOC is STILL lounging it up in Florida, in large crowds and maskless. This time at a Drag Queen bar in Miami.

Rules for thee but not for me. pic.twitter.com/8l30GFA0GT

— Brendon Leslie (@BrendonLeslie) January 2, 2022
On Dec. 30, the National Review claimed that Ocasio-Cortez was captured without a mask in Miami while eating outside with her boyfriend.
Ocasio-Cortez's trip to Florida came at a time when her native state of New York was suffering a record high in coronavirus cases due to the outbreak of the omicron variant.
A statement on Sunday night by Ocasio-Cortez' office encouraged Americans to get their booster shots and follow the Centers for Disease Control and Prevention's instructions.