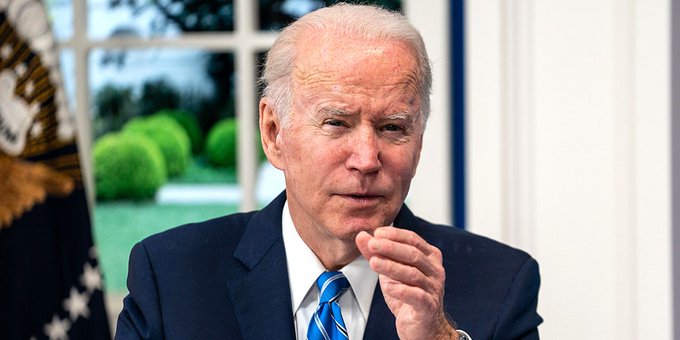 Despite the GDP figure released on Thursday, President Biden insisted that there is no recession in the country, adding that the fact that the economy is slowing down due to inflation is not surprising.
As a result of historically high inflation and rising interest rates, which caused individuals and companies to cut down on spending, the U.S. economy contracted in the spring for the second consecutive quarter, satisfying the requirements for a recession.
The Commerce Department said on Thursday that the gross domestic product, the most comprehensive indicator of the goods and services generated across the economy, dropped by 0.9 percent on an annualized basis in the three-month period from April through June. Refinitiv experts predicted that the report will indicate a 0.5 percent increase in the size of the economy.
The economy is slowing down as the Federal Reserve takes action to reduce inflation, Biden said in a statement on Thursday. "Coming off of last year's historic economic growth — and regaining all the private sector jobs lost during the pandemic crisis — it's no surprise that the economy is slowing down as the Federal Reserve acts to bring down inflation," he added. "But even as we face historic global challenges, we are on the right path and we will come through this transition stronger and more secure."
With unemployment at 3.6 percent and more than 1 million jobs added in only the second quarter, Biden praised the labor market, claiming it is still historically robust.
Consumer spending is still increasing, he claimed.