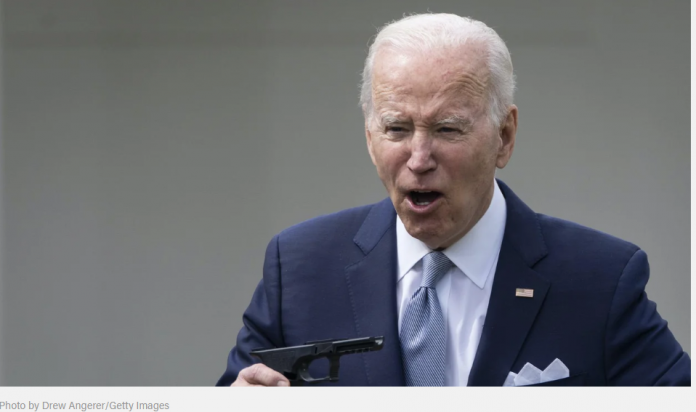 President Joe Biden made an odd remark on the death of a company owner, and he's getting a lot of flak for it.
Biden made the remarks at the start of a speech at the White House in which he expressed his sympathies to the family of Matt Susz, JOANN Fabric and Craft Stores' executive vice president and chief financial officer.
"By the way, my sympathies to your – the family of your CFO, who dropped dead very unexpectedly. My best to their family, that's tough stuff," President Joe Biden added.
One critic commented, "That was pretty heartless,"
Another critic said, "Wow! How would he like someone referring to his son with those words?"
"I would say that you can hear the gears grinding in his head, but I'd be lying. You can, however, hear the wind noise…a howling sound," one critic quipped.
The Ocean Shipping Reform Act of 2022 was then signed by President Joe Biden. The president's critics reacted to the awkward remarks on social media.
Others on the left believed President Joe Biden detractors were attempting to divert attention away from the current Jan. 6 Committee investigation into the unrest in the United States. Capitol.
Biden has a history of making insensitive and humiliating gaffes. In a March event, the president intimated to US soldiers that they would be sent to Ukraine, despite the fact that there was no command or desire for the US military to actively participate in the conflict.
Biden also stammered terribly in the middle of a speech in April when he couldn't pronounce the phrase kleptocracy. In April, Biden mixed up the mask mandate with Title 42, an illegal immigration statute, causing the White House to explain his remarks.