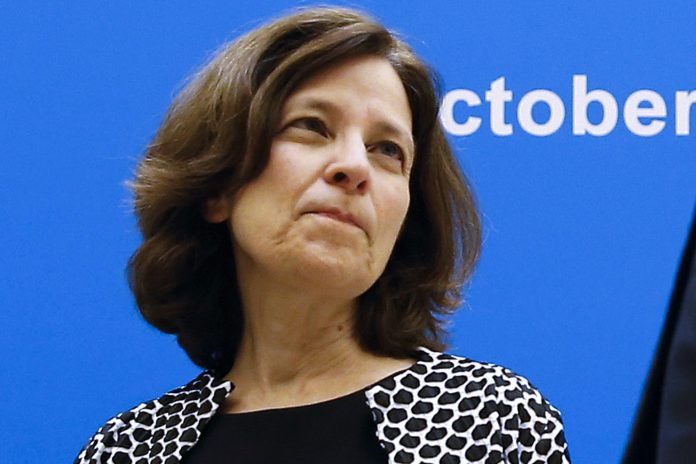 The Federal Reserve is already looking at the hazards that rising temperatures and shifting weather patterns pose to banks. Many in the oil and gas business are concerned that the Fed would eventually take actions to discourage banks from lending to energy companies, marking the first time the central bank has acted to penalize a single industry, they believe.
A number of trade associations and industry organizations have written to the Senate Banking Committee ahead of the hearing to express their opposition to Ms. Bloom Raskin's nomination to be the Fed's vice chair of supervision, the board member in charge of the bank's regulation. Ms. Bloom Raskin has been outspoken in her conviction that climate change creates hazards to the economy and financial system, and that regulators should take such risks into account when overseeing the economy and financial system.
For the time being, most of the organizations have refrained from publicly opposing her nomination. In a letter to the committee last week, the Chamber of Commerce urged senators to focus on a few key concerns at the hearing.
Ms. Bloom Raskin's supporters believe that she is well-qualified and that her opinions on climate change and the Federal Reserve are comparable to those of Chair Jerome Powell.
Ms. Bloom Raskin, who previously served on the Federal Reserve's seven-member board from 2010 to 2014, was then appointed as a deputy Treasury secretary by President Barack Obama.
The Senate committee will also consider Lisa Cook, an economics professor at Michigan State University and a former Obama White House worker, and Philip Jefferson, an economist and dean of Davidson College, on Thursday. Ms. Cook would be the first African-American woman to serve on the Federal Reserve's board of directors. In the Fed's 108-year history, Mr. Jefferson would be the fourth black president.
Despite Republican resistance, most analysts believe she will be confirmed by the full Senate, which could vote as soon as this month.